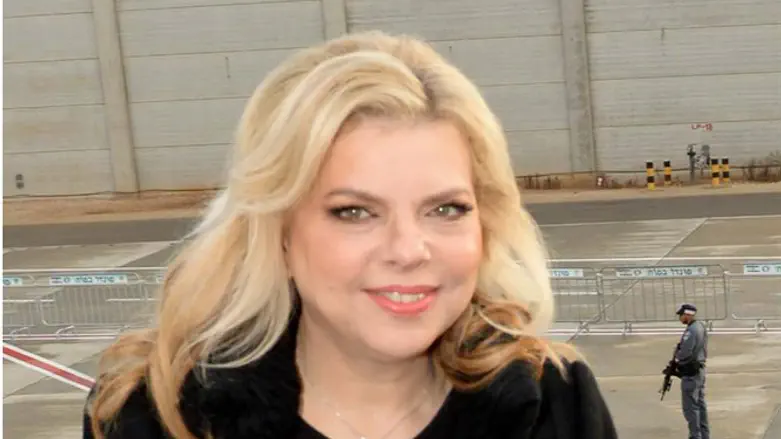 Sara Netanyahu
Haim Zach/GPO
Israeli Prime Minister Binyamin Netanyahu's wife Sara underwent a private polygraph test in order to aid the court in deciding whether or not to indict her for using government money for private purposes.
The final ruling is scheduled to be made in two weeks.
The polygraph was done by the "Tal Polygraph" institute, and results were published on the Hebrew-language News1 site.
According to Tal Polygraph, Sara Netanyahu rejected her former housekeeper's accusations, and said she never exaggerated the number of guests attending meals.
When asked if she had told one of the workers to change a meal's classification from private to diplomatic, or told a worker to exaggerate the numbers of guests at meals, Netanyahu said she had not.
She also said she was not aware she was violating policy by ordering food and necessities to the Prime Minister's residence.
However, when asked, "Did you get angry at your housekeeper, Meni Naftali, for ordering too much food to the residence?" Netanyahu said she had.
Tal Polygraph owner Avi Hadad, who analyzed the test, wrote that "upon examination of the test, we did not find in Mrs. Netanyahu's answers to the relevant questions any physiological responses which would indicate she is lying."
Police suspect that Netanyahu ran afoul of anti-fraud and breach of trust laws. They suspect she used funds from the Prime Minister's residence for use in hiring a caretaker for Sara's ailing father, hosting expensive catered dinners, and paying for an electrician in the Netanyahus' private Caesarea villa.