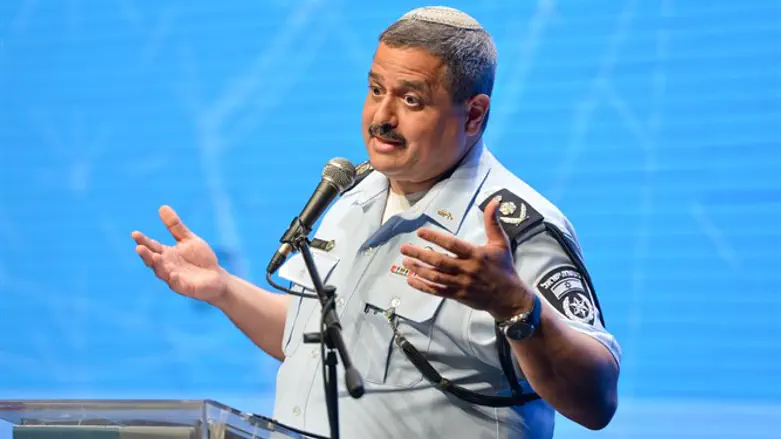 Ron Alsheich
Photo by Avi Dishi/Flash90
Police Commissioner Ron Alsheich accompanied his grandson to school Friday morning in the town of Bnei Dikalim, built to house evacuees from the former town Neveh Dekalim in the Katif Bloc which was destroyed as part of the 2005 Disengagement plan.
Alsheich discussed the investigations against Prime Minister Binyamin Netanyahu. "Our job is to achieve prevention in every area, including corruption, and I am happy that we are being attacked from both the left and the right. Otherwise someone would have wondered if the police were not impartial. When we're attacked from both sides, the left and the right, it's a sign that we're straight."
The police commissioner emphasized that the investigators involved in the affair are working as hard and as diligently as they can. "I am happy to say that we are doing the work and are arriving at the truth, and that we are doing it impartially. Good people were appointed to this task, and I am proud of them."
This week, Attorney General Avichai Mandelblit also referred to the investigations against Netanyahu. "We are working vigorously towards the goal, which is to arrive at the truth. I am supervising matters closely and keeping track of them. It's important to me to emphasize that law enforcement is not a political matter."
The attorney general spoke at the Israel Bar Association conference, and added that "the question that will be asked about elected officials is whether the investigation yielded the evidence to pass the low threshold for filing an indictment with the court, because if there is no basis for filing an indictment, the case will be shelved."
"We are acting and will continue to act independently and impartially. We will never rely on extraneous considerations."