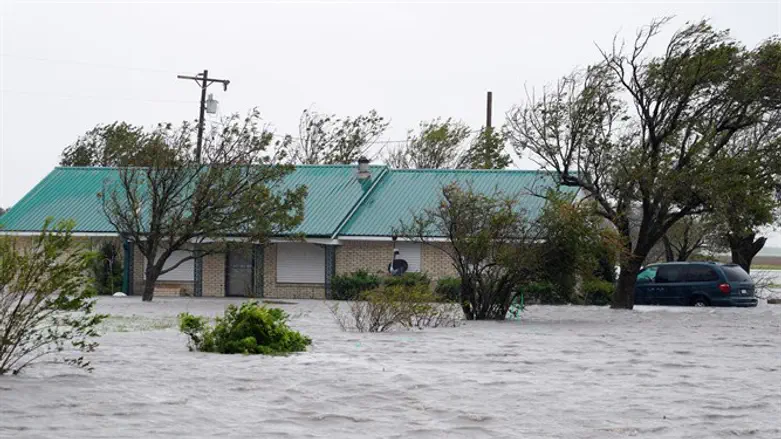 Hurricane Harvey buries Texas ranch house
Reuters
Hurricane Harvey's death toll continues to rise, with 35 known fatalities.
Though the hurricane was downgraded to a tropical storm on Saturday, torrential rains have dumped up to 49.40 inches of rain in the areas between Corpus Christi and Houston.
One of the casualties was a 41-year-old woman who drowned in a flooded drain in Beaumont, Texas. Her 3-year-old daughter was found pressed against the mother's body in the drain. The child was transferred to the hospital in stable condition and suffering from hypothermia.
In another incident, a family of six - including four children - were found in a truck which had been swept off a Houston bridge and into a nearby swamp.
A spokesperson for Houston's Harris County Legal Medicine said on Wednesday night that authorities expect to find additional bodies in both homes and vehicles.
Weather in some areas of Texas has begun to improve, but the flooding has not yet slowed. Texas towns close to the Louisiana border on Wednesday were flooded again, for the second time in two days.
Meanwhile Harvey is moving towards Tennessee and Kentucky, creating a level five storm alert.