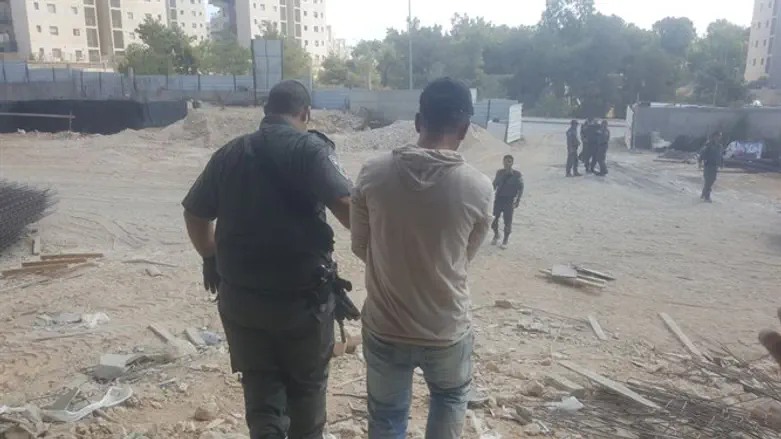 Arrest of illegals in Harish
Police Spokesperson
Border Police arrested 26 Arabs, illegal residents employed at a construction site in the city of Harish located in central Israel, near Hadera..

In addition, two suspects were arrested for employing the illegal residents against the law.

Of the 26 arrested, 15 were detained for further investigation and 11 were returned to Judea and Samaria.

The 15 Arabs for whom this is not the first time they have been caught residing illegally and the two suspected employers, Israeli Arab residents of Arara and Araba, have been detained for further investigation by police and indictments will soon be filed against them.
Arabs who wish to cross into pre-1967 Israel from Judea and Samaria but do not have Israeli citizenship must apply for permits. The reason is usually in order to work, but since criminals and terrorists seeking to carry out attacks can try to join them, there is a need for permits so that each can be vetted and a record kept. .