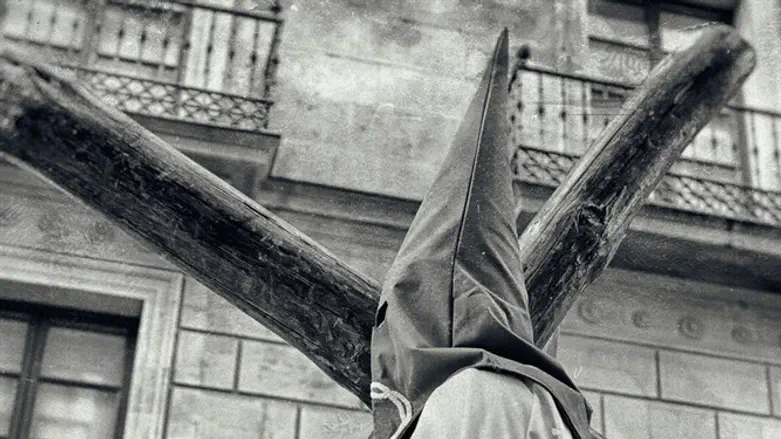 Ku Klux Klan
iStock
A Washington-area Catholic priest who left his post because of revelations of his Ku Klux Klan past never apologized or paid court-ordered restitution to two Jewish institutions for burning crosses on their property.
Bill Aitcheson, a priest at St. Leo the Great Catholic Church in Fairfax City, Virginia, acknowledged his college days in the KKK and said his Catholic faith saved him in an essay published a week ago in the Arlington Catholic Herald, the Washington Post reported.
He referenced the white supremacist rally earlier this month in Charlottesville, Virginia, writing "racists have polluted minds."
Aitcheson temporarily stepped down from his post within the Arlington Diocese at his own request following the publication of the essay, according to the Post.
The Washington Post reported that the essay glossed over Aitcheson's tenure in the KKK, saying he was a "violent ringleader" of the white supremacist group in Maryland while a student at the University of Maryland and served jail time for burning crosses, threatening to kill Coretta Scott King, and plotting to take down water systems, military installations and launch an armed revolution for which he had stockpiled bombs and guns.
The newspaper suggested that Aitcheson wrote his essay after Maria Santos Bier, a freelance journalist and member of the Arlington Diocese who was a former history student of Aitcheson's in the early 2000s, asked the diocese about Aitcheson's KKK history and said she might write about it.
The Post reported that a Klan group led by Aitcheson burned six crosses in Maryland's Prince George's County, including at two Jewish institutions, and was sentenced in 1977 to 90 days in a federal medical prison with four years probation by a judge who told him, "I don't believe you are a bad person."
In 1982 he was sentenced in a civil case to pay $23,000 in damages to the two Jewish institutions, a black couple and other Jewish victims for the burning crosses.
He decided to become a priest shortly after the sentence and was ordained in 1988 at the age of 33.
Aitcheson has taught about the Civil War, calling it the "war of Northern aggression," a former altar boy told the Post. He also was a collector of Civil War memorabilia.
"I try to think good things about our priests and it's difficult to learn of this information and think good things," one of Aitcheson's current parishioners, Mark Krajewski, told the Post.
He added: "This will always be in my mind."
The diocese has offered to help Aitcheson make amends to his victims and says Aitcheson is willing to do so, according to the Post.