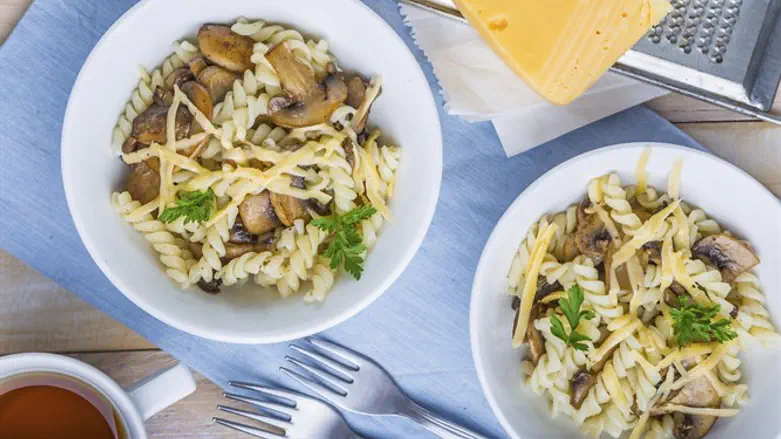 Pasta (illustration)
Aneta Gu | iStock
Haredi soldiers from the Netzach Yehuda Battalion, better known as the Nahal Haredi, were fed non-kosher food during an army education program last week, Radio Kol Hai reported.
According to the report, a group of soldiers from the battalion were sent to participate in an educational program with the IDF's Education and Youth Corps in Latrun in central Israel.
During the program last week, the haredi soldiers were sent to eat at an ostensibly kosher restaurant which bore what appeared to be non-Mehadrin (non-Glatt) kosher certificates from the local Rabbinate.
Yet during the meal, the soldiers discovered that the food they were eating was in fact not only not Mehadrin, it was not kosher. The pasta dish the soldiers were served included both cheese and pieces of chicken – a combination which is prohibited by Jewish dietary law.
After the soldiers noticed the non-kosher combination they ceased eating and immediately left the establishment.
Aside from the serving of forbidden food to the soldiers, the incident also involved a violation of army orders which require members of Netzach Yehuda to be served only Mehadrin food, in keeping with their haredi lifestyle.
The Radio Kol Hai report noted that a similar incident occurred last year at the same restaurant during the same Education and Youth Corps program.