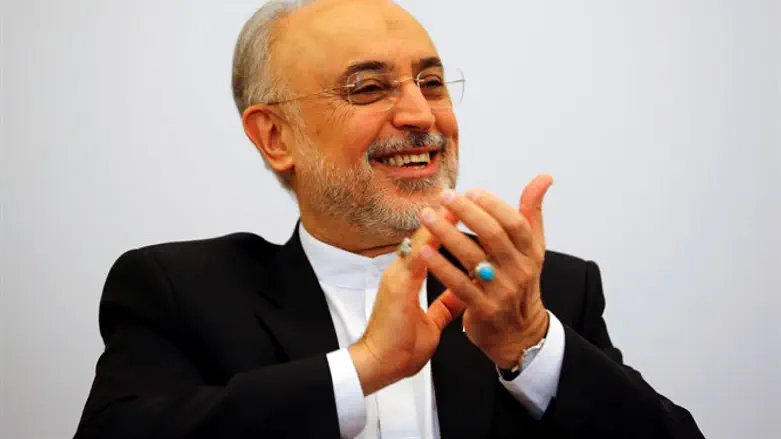 Ali Akbar Salehi
Reuters
The head of Iran's Atomic Energy Organization said on Tuesday that his country can resume high-level uranium enrichment within five days if the United States tears up the 2015 nuclear deal, AFP reports.
"If we make a determination, at most in five days we can start 20 percent enrichment in Fordo (nuclear plant)," Ali Akbar Salehi declared in an interview with state broadcaster IRIB.
"Of course we would not like such a thing to happen as we made a lot of effort to achieve the JCPOA," he added, referring to the official name of the deal.
"Our biggest priority is to maintain the JCPOA, but of course not at any price," said Salehi.
The 2015 nuclear deal with world powers saw sanctions eased on Iran in exchange for curbs to its nuclear program.
U.S. President Donald Trump has been a vocal critic of the Iran nuclear deal, which was signed under the Obama administration, describing it as "the worst deal I've ever seen negotiated".
While Trump's administration recently confirmed that Iran is adhering to the nuclear agreement it signed with world powers in 2015, Trump and other officials in the administration have stressed that the President still has reservations about the deal.
Most recently, Trump said that Iran was not "living up to the spirit" of the nuclear deal, and warned that "some very strong things" would take place if it fails to comply with the terms of the deal.
In response, Iranian President Hassan Rouhani threatened last week that Iran would walk out on the nuclear deal if the United States continued to apply fresh sanctions.
Salehi said on Tuesday that scrapping the nuclear deal would backfire on Washington in its efforts to tackle North Korea's atomic program.
"If they call off the JCPOA, North Korea will say you are not committed to your pledges," he claimed, according to AFP.
"The credibility of the U.S. will fall apart and the question will be raised as to why they committed themselves and then violated their commitments," Salehi added.