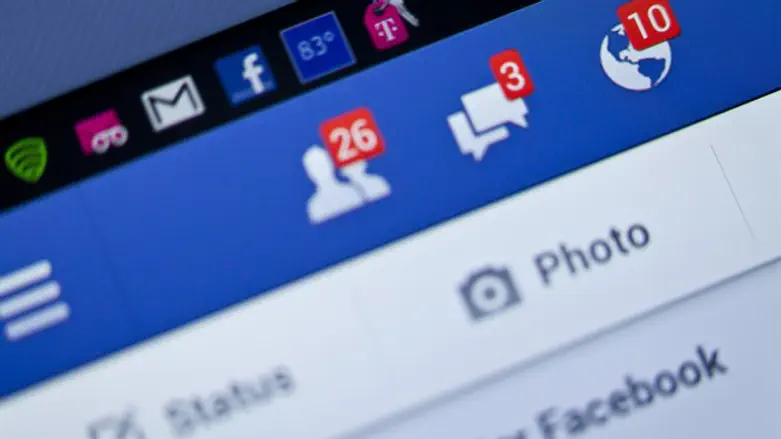 Facebook
iStock
A partner at a British law office has been fined after calling for the murder of Jewish refugees and "Israeli Zionists".
Forty-year-old Majid Mahmood, director of Liberty Law Solicitors and a partner at the City Law Chambers in Luton was fined 25,000 pounds ($32,100) by the Solicitors Disciplinary Tribunal over several social media comments he made in 2015 and 2016.
In addition, Mahmood was given a suspended sentence of 12 months, barring him from performing legal services if he commits a similar offense, and was required to pay 9,595 pounds ($12,322) in legal fees as a result of the complaint against his offensive comments.
The complaint against Mahmood was filed by the Campaign Against Antisemitism, a watchdog group which monitors and combats anti-Jewish bigotry in the UK.
The CAA's complaints against the Luton-based attorney centered on comments made via Facebook in 2015 and 2016.
In 2015, Mahmood called for "all the Israeli Zionists" to be shot dead, adding that he hoped their bodies would be sent as a gift to then-President Obama.
"Someone needs to shoot all the Israeli Zionists dead then send their bodies to America as a present for Obama and his Zionist pals."
A year later, Mahmood commented on a video story regarding Jewish refugees being flown to safety, writing "The[y] aint gods chosen people they're Satans love child's and it's a shame e the plane carrying them didn't blow up mid air."
Despite the outrageous comments, the Solicitors Disciplinary Tribunal accepted Mahmood's claim that his remarks were made merely with regard to "Zionists", and in no way suggested he was anti-Semitic. The tribunal did note that Mahmood's 2016 post, referencing "God's chosen people" was "a trigger phrase for the Jewish people". Nevertheless, the tribunal refused to disbar Mahmood.
"Whilst we do not agree with the decision to allow Mr. Mahmood, who has repeatedly made vile statements calling for death and destruction, to remain in practice, we nonetheless welcome this decision," a CAA spokesperson said following the ruling.