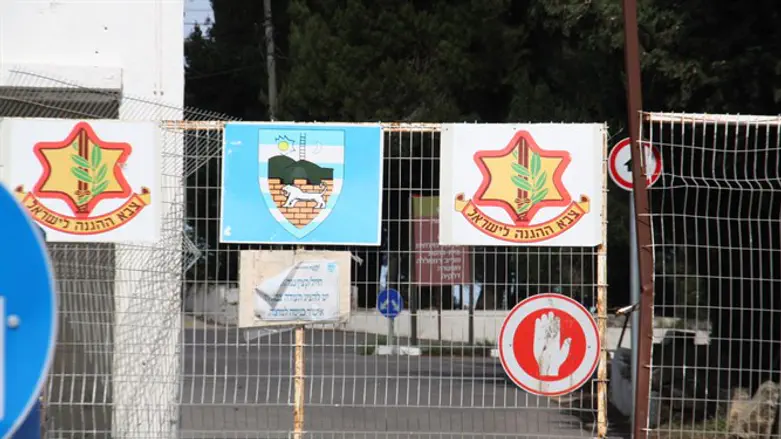 Army base (Illustrative)
Hillel Meir
A worker of Armenian origin was arrested after he tried to enter an IDF base in the center of the country using a forged identity card.
Yediot Ahronot reported that the suspect is employed in a company that provides catering services at the most classified base of the Intelligence Corps.
Last week, the suspect arrived at the base gates and told security guards that he had arrived to substitute another worker who had been absent from work that day. The security guards suspected him and examined the identity card he presented to them, after which they discovered that it belonged to another person and that the picture had simply been changed.
A police car called to the base gates arrested the suspect. Yediot Ahronot reported that IDF Chief of Staff Gadi Eizenkot ordered the reclassification of all contractor companies employed by the IDF and that each employee be classified with the necessary security clearance in order to allow them to enter IDF bases in the future.
The IDF Spokesperson's Office said that "the incident was discovered following the alertness of the security guards at one of the Military Intelligence bases, and was forwarded to police for examination, in order to check additional cases involving use of false identity cards."