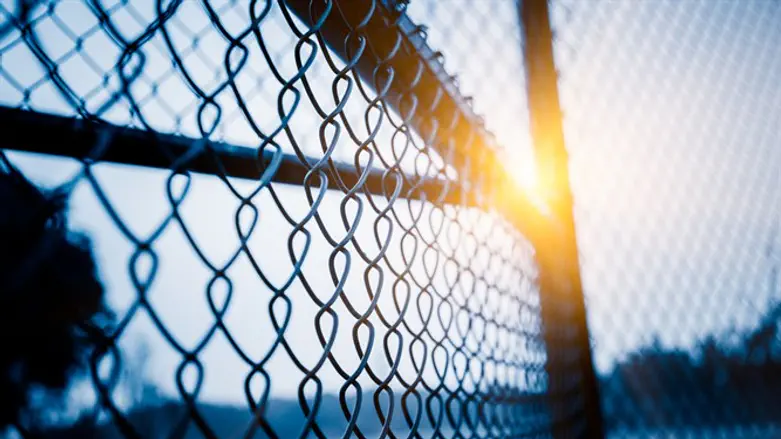 Security fence (illustration)
iStock
Uziya Levy, who lives in the community of Ateret in the Binyamin region, on Sunday described the moments of tension that the residents experienced on Friday night when they learned of the attempt to infiltrate the community.
"Shortly after 10:00 p.m., an alarm sounded and everyone was told to stay indoors. It was very stressful because it was too similar to what happened in Neve Tzuf which is close to us. All the emergency forces of the community and the army were sent to the area, and it turned out that someone had approached the fence. We experienced hours of stress and only at 1:00 in the morning were we permitted to resume our routine," Levy told Arutz Sheva, adding that the security forces worked quickly and efficiently to defuse the threat.
"The entire area was checked to see that there were no suspicious people, and the IDF worked very quickly. Thank G-d nothing happened," he continued, adding that he believes the incident is proof that the terrorists are not deterred.
"The security forces are working very well, but on the strategic level, the fact that a young terrorist dares to infiltrate a Jewish community shows that our deterrence capability has been eroded," said Levy, who added that the residents of Ateret remain on high alert.
"Everyone locks their homes at night. It's a simple means that does not require much and can save lives. There is no atmosphere of fear, but there is alertness, and that is actually a positive thing."
In Friday night's incident, a ladder was placed on the fence of the community. Quick action by the community platoon commander and a patrolman resulted in an Arab fleeing the scene before he was able to infiltrate into the community.
Security camera footage shows the escape route taken by the suspected terrorist, who headed towards the Palestinian Arab town of Rawabi.
Ateret is only six kilometers from the town of Neve Tzuf (Halamish), where a terrorist recently murdered three Israelis in a stabbing attack during a Friday night Shabbat dinner.