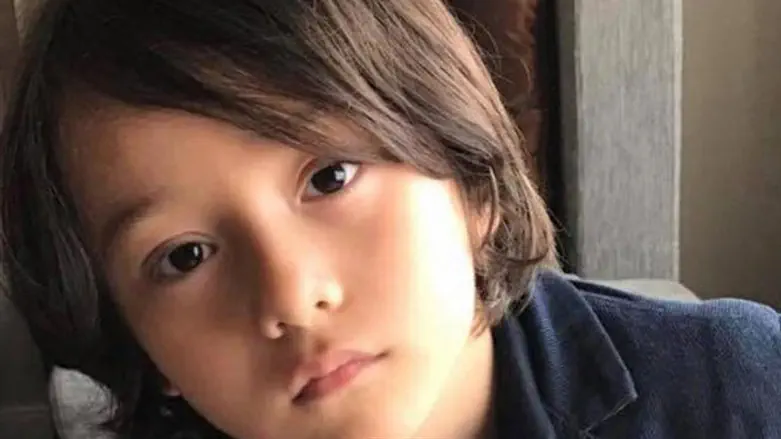 Julian Cadman
No Credit
Although the condition of seven-year-old boy Julian Cadman, who went missing after an Islamic terrorist ploughed through around 100 pedestrians in a Barcelona shopping center on Thursday, has not been officially confirmed, expectations for his survival are apparently low.
The Daily Mail reported on Saturday that Julian's father, Andrew, had flown into Spain from his home in Sydney, Australia, where he was escorted by police to the morgue of a forensic institute.
Earlier, Spanish police had indicated in a Tweet that they had stopped searching for victims of the terror attack. "Neither were we searching nor have we found any lost child in the Barcelona attack. All the victims and injured have been located," they said.
Julian had flown into Spain from Australia with his mother, Jom, for a wedding when the attack took place. She was seriously injured in the attack, and has since been hospitalized in stable condition. Her husband visited her at the hospital after landing in Spain.
On Thursday night, Julian's grandfather Tony, reached out to media outlets, begging for help to locate his lost grandson, and Australian Prime Minister Malcolm Turnbull on Saturday urged people to pray for Julian's welfare.
"There's a little Australian boy whose mother was badly injured and he is lost, he's missing in Barcelona," Turnbull said.
"So I think we should all in our private moments say a prayer for that little boy. All of us as parents know the anguish his father is going through and his family is going through as they rush to find him in Barcelona."
The death toll in the two terror attacks in Spain Thursday night rose to 14 Friday afternoon, less than a day after the attack in Barcelona and another attack in the town of Cambrilis in which a vehicle hit seven pedestrians.