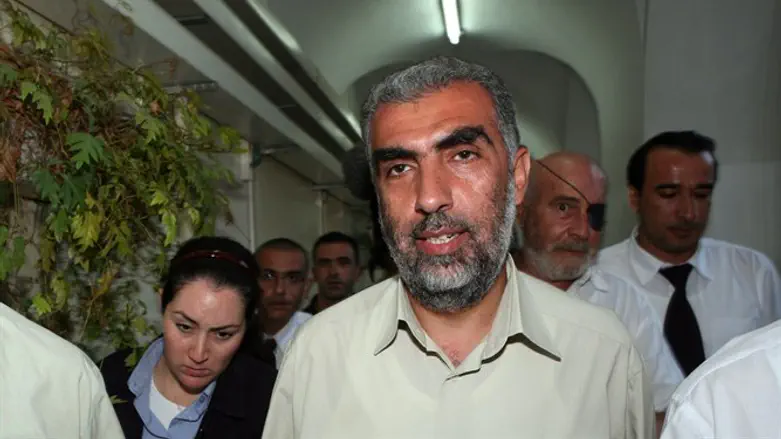 Islamic Movement deputy leader Kamal al-Khatib
Matanya Tausig/Flash 90
Authorities extended the ban on Islamic Movement Deputy Head Sheikh Kamal al-Khatib entering Jerusalem and the Al Aqsa mosque until the end of October.
Al-Khatib serves as deputy chief of the outlawed Northern Branch of the Islamic Movement.
In response to the order, al-Khatib said the Israeli authorities do not simply prohibit his group's activities, they also "persecute the activists by arresting dozens of them, preventing their entry to Jerusalem and Al Aqsa, and forbidding them to travel abroad."
Slamming the Israeli authorities, Khatib said Islamic Movement members have a mission and a message of belief. They will not bow to threats and oppression, he explained.
This week, Northern Branch Islamic Movement leader Sheikh Raed Salah was arrested for incitement. According to Salah, the inciting speech he gave is based on the Quran and Sunnah.