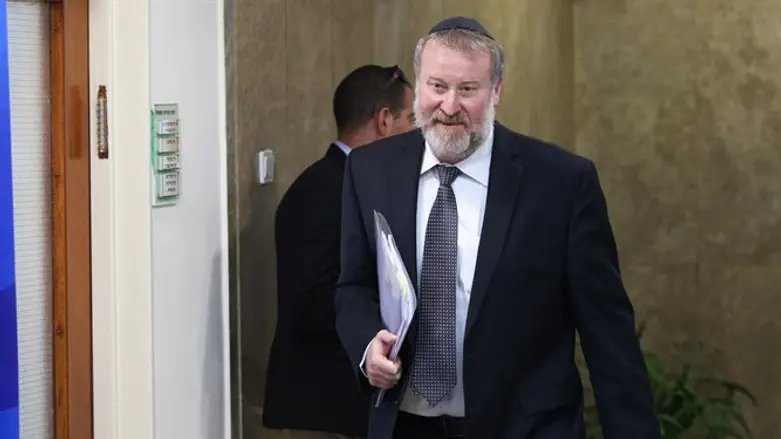 Attorney General Avichai Mandelblit
Amit Shabi/Flash90
Israel's Attorney General Avichai Mandelblit ruled Thursday that Culture and Sports Minister Miri Regev (Likud) is unable to restrict government funding from performances that featured full nudity, saying that her policy of not subsidizing nude shows has no legal basis.
Mandelblit warned that any change in the current legislation would require an official legal opinion, which would deal with with the potential violations of freedom of expression, creative freedom, and basic rights that are protected by law.
Regev had declared in early June that she would no longer fund performances that include nudity. Two performances this year included full-frontal nudity, and in Regev's view, they harm the country.
"A performance in full nudity, even under the cover of art, is contrary and detrimental to the basic values of the Israeli public and Israel as a Jewish and democratic state, and hurts the feelings of the wider public," Regev had said.
Deputy Attorney General Dina Zilber subsequently told Regev that she did not have the authority as Culture Minister to intervene in artistic content, detailing in a letter she sent her that only the Finance Ministry can block funds due to content-related objections, and then, only if the content is against Israel's existence, supports terrorism or contains racist content.