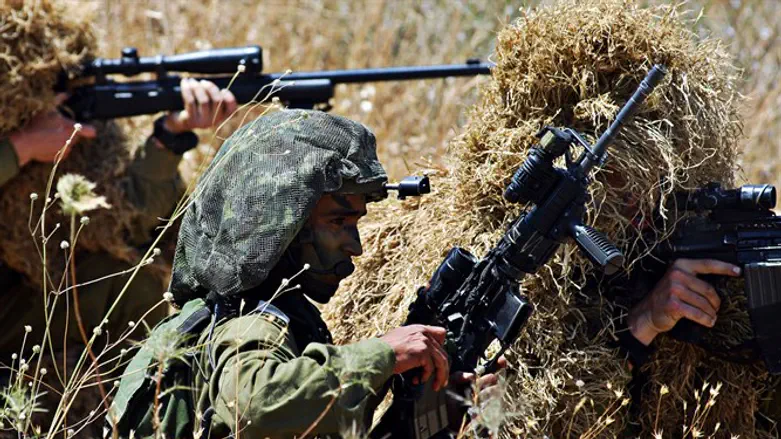 Combat engineers in operation
צילום ארכיון: דובר צה"ל/פלאש 90
The July draft, the IDF's largest conscription training cycle, has concluded and the data already collected showing a decreasing trend in motivation for combat service compared to the parallel recruitment last year, Yediot Ahronot reported.
For the IDF, this is a ten-year low: A low percentage was recorded immediately after the Second Lebanon War, and although in 2010 the demand for combat service surged to an 80% peak - it has consistently fallen since then.
In March 2017, only 71.5 percent of recruits wanted to serve in combat, compared to 72.5 percent in March 2016, and in November 2016 the rate was 69 percent, compared with 71 percent in November 2015.
The main question hovering over the scene is how much influence, if any, has the Elor Azariya affair - which shook the army - on the decline in motivation, the report said. In Israel, the idea is popularly called "The Azariya Effect."
According to senior IDF officials, there is no connection between the affair and combat unit enlistment, and requests to join Kfir Brigade, where Azariya served, broke new records.
The IDF explains that the decline in motivation stems from social changes in the country: the erosion of the fighter ethos, and the clear preference of service candidates, and especially their parents, to join the technological units such as Unit 8,200, cyber units, and other units in the ICT sector.
Another reason for the decline in motivation is the migration of conscripts to serve in Infantry Corps units such as the less demanding mixed-gender battalions, the Air Defense Corps and the Home Front Command.