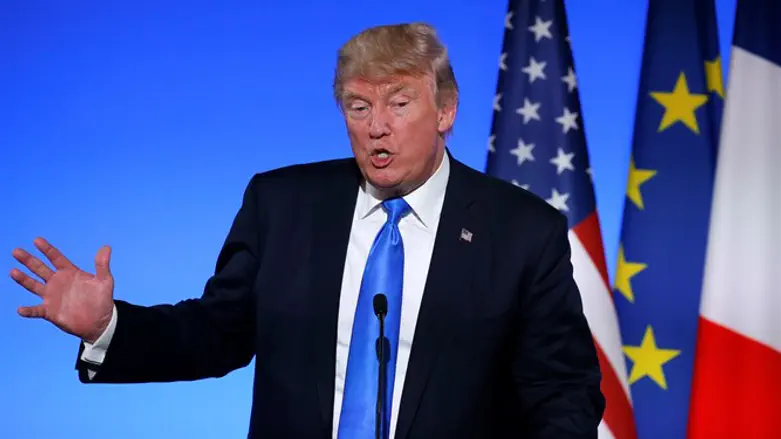 Donald Trump
Reuters
US President Donald Trump said that the US arsenal of nuclear weapons was "stronger than ever" following threats by North Korea.
The president wrote on his Twitter account Wednesday: "My first order as President was to renovate and modernize our nuclear arsenal. It is now far stronger and more powerful than ever before....Hopefully we will never have to use this power, but there will never be a time that we are not the most powerful nation in the world!"
Trump's comments follow rising tensions with North Korea over the rogue nation's nuclear program and its repeated threats against the US and its allies.
The Washington Post reported Tuesday that North Korea has already developed a miniaturized nuclear warhead capable of being fitted onto an Intercontinental Ballistic Missile (ICBM), placing parts of the US within range of a North Korean nuclear strike.
Following the report, President Trump warned North Korea that America would respond with "fire and fury" if the threats against the US did not stop.
"North Korea best not make any more threats to the United States. They will be met with fire and fury like the world has never seen. He has been very threatening ... and I said, they will be met with fire, fury, and frankly power the likes of which this world has never seen before," Trump told reporters during his vacation at his New Jersey golf club Tuesday.
North Korea responded by threatening the US Pacific territory of Guam Tuesday night, Reuters reported.