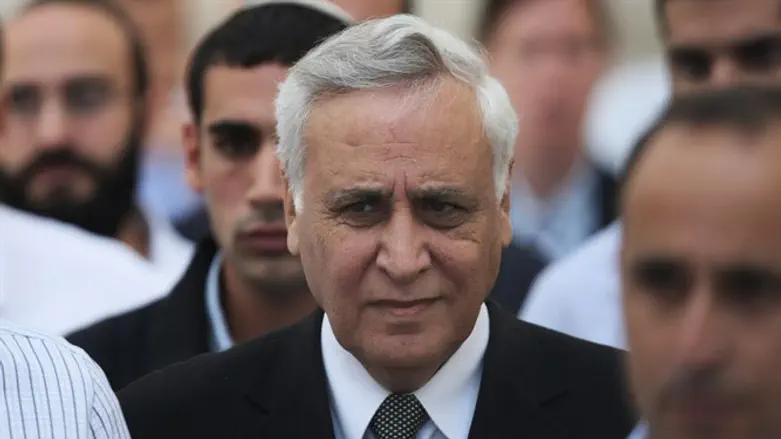 Moshe Katzav
Kobi Gideon/Flash 90
Former President Moshe Katzav has asked current President Reuven Rivlin to grant him a pardon that would remove the severe restrictions that were imposed on him after his release from prison.
Katsav was released from prison eight months ago after serving a five-year sentence. Due to the fact that he was released, he is subject to a series of restrictions. These include not being allowed to leave the country, change his address without permission, or speak with the media.
Katzav is also required to continue his rehabilitation program, which includes daily sessions of Torah and Bible study at the Beit Midrash in Kiryat Malachi, and weekly attendance at a religious-rehabilitation group. He also meets with a psychologist once a week.
Through his attorney, Zion Amir, Katzav turned to Rivlin and asked to be treated like former Prime Minister Ehud Olmert, who was released from prison and was almost immediately pardoned.
Rivlin's office has not responded to the request so far, and Katzav is seeking to exert more pressure in order for his request to be granted.
The letter sent to Rivlin reads, "The decision to pardon Olmert was made on the basis of his great suffering and his fall from grace. Katzav spent five years in prison, a period that justifies compassion and pity. His behavior in jail was exceptional and since being released, he has been under serious restrictions. We believe that the suffering and agony that have continued every day for 11 years must be put to an end."