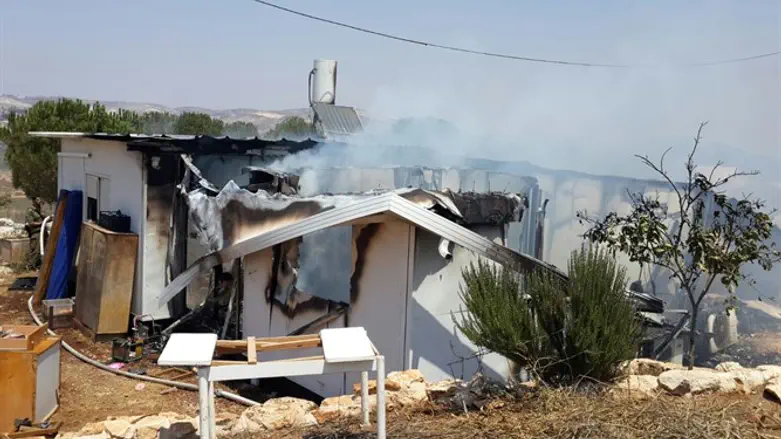 Burnt Feiman home in Mevo Dotan
Shomron Regional Council
A brand new home in the northern Samarian town of Mevo Dotan was destroyed in fire Monday morning.
Dan, Dafna, and their three children moved into their new home only two weeks ago and did not even have time to fully unpack before their new lives turned into a nightmare.
Dafna stated that the fire broke out when she left the house briefly to see a neighbor, while the children were with friends.Suddenly, she heard cries from her neighbors, who had noticed the fire and were sure Daphna was inside.
"We're in shock, I'm just glad there's no loss of life. The children were not at home, nor was anyone.We had all our property there; everything was new.We'll have to figure out how to go on from here," says Dafna, who works in tourism, while her husband works for the Harish local council. Unfortunately the couple had no insurance for the house.
The cause of the fire remains unknown.
Yossi Dagan, head of the Samaria Regional Council, spoke with welfare officials and instructed them to provide the family with all the assistance they need, as is the norm: "This is a difficult event for both the family and the community," he said.