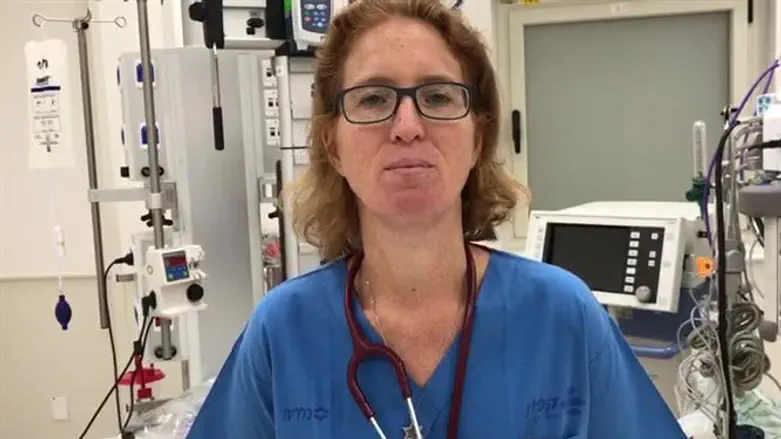 Wounded man regains consciousness
Kaplan hospital
Good news arrived from the Kaplan hospital regarding the situation of Niv Nehemia, stabbed and very severely wounded by a terrorist in a Yavneh supermarket last week. The hospital reports that Niv has returned to full consciousness.
President Reuven Rivlin spoke with Sigalit, Niv's wife, on Friday.
"We're all worried about his health," the president said "We wish Niv a speedy recovery with all our hearts and pray that everything ends well and he recovers fully."
The president asked to give Niv a big hug from him, as "he is a hero."
On Sunday the family thanked people for their prayers and said that Niv had regained consciousness but is still relying on a respirator, and has a hard time communicating. The family asked people to continue their prayers and support.