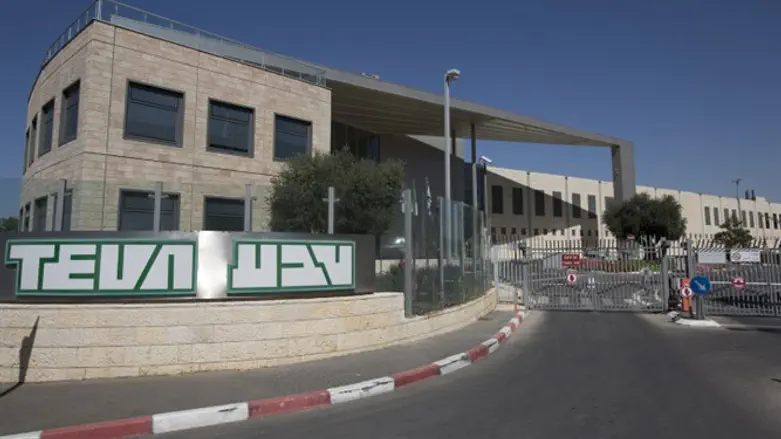 Teva offices
Flash90
Israeli pharmaceutical giant Teva will lay off 7,000 workers worldwide and close fifteen factories after losing 6 billion dollars in the second quarter of 2017.
350 of the workers fired will be Israeli, almost all of them from the company's southern Neot Hovav site.
Teva CEO Yitzhak Peterburg in a conversation with investors spoke about his plans for dealing with the crisis.
"We expect to close six plants in 2017 and nine in 2018," Peterburg said. "Selling these properties will bring in 2 billion dollars within a few months."
The company is expected to cease working in 45 countries before the year's end.
Teva has suffered losses since purchasing the Actavis generics drug business from Allergan last year for $40.5 billion.
Last December, Teva was ordered to pay $519 million in the United States to settle charges that it paid bribes to foreign officials to win business in Russia, Ukraine and Mexico.