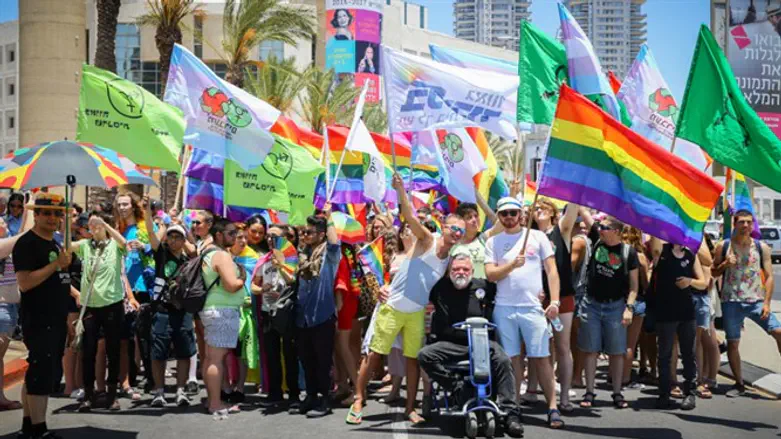 'I remind you that Israel is a democratic state'
צילום: פלאש 90
Police have been visiting numerous right wing activists and warning them not to attend today's gay pride parade in Jerusalem, promising arrest should they do so.
Itamar Ben-Gvir is the lawyer legally representing a number of such activists. He fired off a letter to Jerusalem District Police Commander Yoram Halevi, cautioning against the police making groundless arrests, as he claims they have done in years past.
"Last year you detained and arrested civilians just because they wanted to protest against the parade, or because they appeared religious and haredi," wrote Ben-Gvir. "I remind you that Israel is a democratic state. Freedom of expression is the basis of democracy, and we certainly we cannot accept a racist policy on the part of the police or conduct that seeks to silence people."
"I ask that the police act in accordance with the law and allow free speech and the freedom of movement - basic principles in Israeli society," added Ben-Gvir.
Israel Police have historically treated the Jerusalem gay pride parade as a major security event due to the large haredi and Arab populations living in the city who object to it being held, but restrictive preparations were heightened after Yishai Shlissel murdered parade marcher Shira Banki at the parade in 2015.
Over 2000 policemen are scheduled to secure this year's parade.