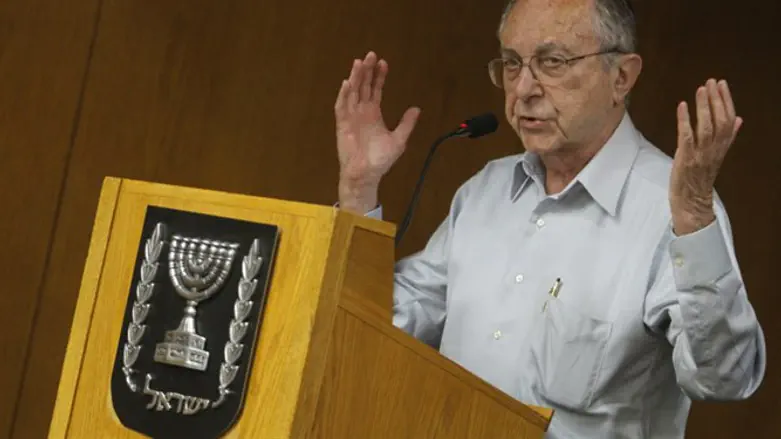 Moshe Arens, addressing Knesset in 2012
Flash90
Arab journalist Zuheir Andreus attacked former Defense Minister Moshe Arens in an article in Haaretz, in the wake of the attack on the Temple Mount compound in which two Israeli policemen were killed.
Andreas calls Arens "the former War Minister," and writes that "Arens' words make every Arab angry, and he presents a distorted picture of reality and these distortions seep into broad strata in Israeli society, thirsting for racism.
"I do not know where you drew the information about the three young men from Umm al-Fahm who were involved in the incident in the mosque, but I expected you to have some intellectual integrity - for example, to remind Israel that they released the bodies of the three only following a petition and a Supreme Court order.
"But since you are dealing with despicable propaganda and demonization of the Arabs, I will pass on mentioning the question of bodies."