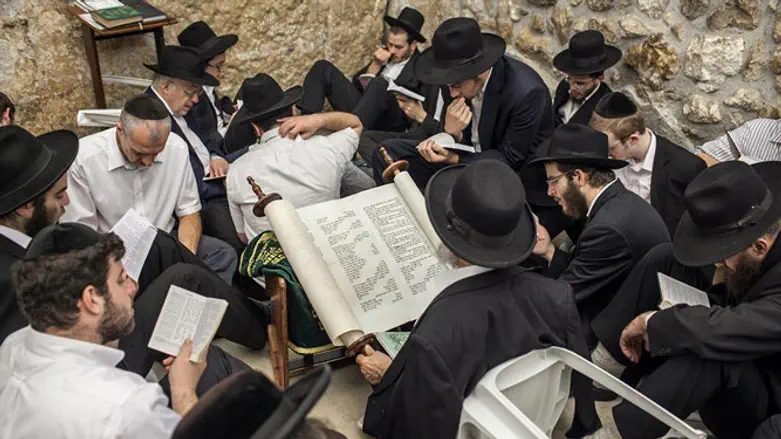 Israel mourns Holy Temple at the sunny Western Wall
Flash 90
The Fast of the Ninth of Av will begin on Monday at sundown and continue until Tuesday night. During this time, temperatures will rise and the heat will become more oppressive. Weather in Israel's mountainous and inland regions will be hot and dry, while coastal areas will be muggy.
In Israel's lowlands, coastal region, and the northern Negev, the heat will be moderate to oppressive, while those in the Arava will experience oppressive heat and those in the mountains will experience moderate heat.
Temperatures will range from 22 to 38 degrees Celsius (71.6-100.4 degrees Fahrenheit) in Kiryat Shmona, 20 to 33 (20-91.4) degrees in Tzfat, 26-32 (78.8-89.6) degrees in Haifa and Tel Aviv, 22-33 (71.6-91.4) degrees in Jerusalem, and 22-36 (71.6-96.8) degrees in Be'er Sheva.
Tuesday, the Ninth of Av, will continue to be warmer and drier than usual in the mountains and inland regions, and muggy along the coast. Israelis are advised to avoid sun exposure or remaining outside during the fast.
Wednesday will see a slight drop in temperatures, but the weather will still be warmer than usual.
Thursday will see an additional drop in temperatures, bringing them back to seasonal average.