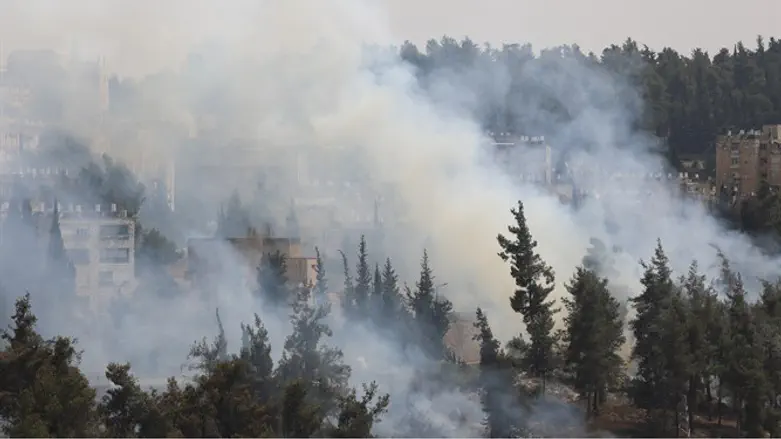 Jerusalem fire
Flash 90
A wildfire near broke out near the entrance to Jerusalem Tuesday afternoon.
Police have blocked the entrance to the Arazim tunnel in both directions and closed Highway 1, which connects Tel Aviv to the capital.
Traffic is being directed to different routes, as firefighters battle the blaze.
Last Thursday a wildfire in the Jerusalem forest forced the evacuation of a number of homes in the capital.