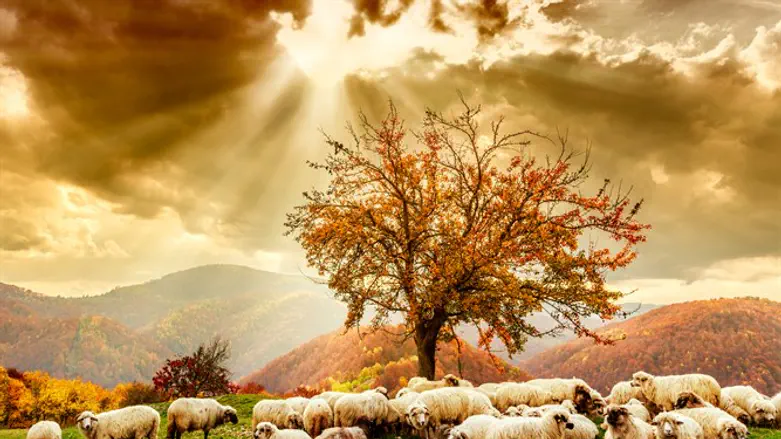 Shepherd and flock
iStock
A Jewish shepherd was attacked this morning (Monday) near the village of Kochav Hashachar in Binyamin while grazing his flock.
Initial reports indicate that the attack began when the shepherd, a young man of about 19, grazed his flock of sheep as customary every day near the village, and apparently found himself ambushed by Bedouins who sat in wait for him.
The Bedouins began to lob stones at him and his flock from the ridge above him, at one point one of the attacking Bedouins drew a knife and began to approach the shepherd and his flock.
The shepherd called for help and a vehicle of village residents that came to help the shepherd was also attacked with stones, smashing the car's windshields. Only after more people arrived did the stoning stop and the attackers fled.
The shepherd was injured by stones in his chest, hand, and head, and was taken to the emergency room at Hadassah Hospital on Mount Scopus.IDF forces arrived at the scene and arrested two of the attackers, handcuffed them, and handed them over to police officers from the Binyamin station.
Attorney Haim Bleicher of the Civil Department of the Honenu citizen's rights organization who represents the shepherd as a crime victim, arrived at the Binyamin police station and said, "This is a serious incident in which my client, a 19 year old Jew, was severely assaulted by a large number of attackers.I arrived at the police station to make sure that the Israel Police will make every effort to maximize the severity of punishment against the attackers and will locate all those involved in the incident."