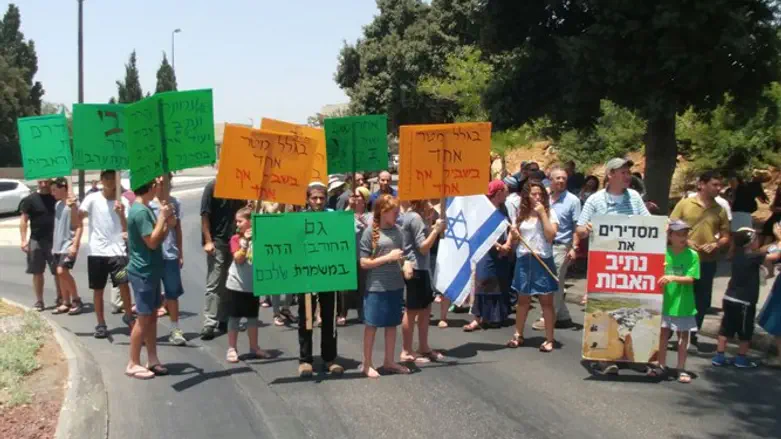 Netiv Ha'avot residents protest demolitions
Eliran Aharon
Residents of the Netiv Ha'avot neighborhood in the Judean town of Elazar will set up tents in front of the Knesset next week to protest the planned destruction of their homes.
The protests will be held on Monday, Tuesday, and Wednesday.
On Sunday, at 6:00p.m., the residents will reconstruct a pergola in honor of the monument commemorating fallen IDF soldiers Emmanuel Moreno and Ezra Asher the residents had erected at Netiv Ha'avot and which was dismantled by the IDF Civil Administration in May 2017.
The 16 homes in Netiv Ha'avot are slated for destruction in March because a 1-meter-wide line of questionable ownership runs through them.
No one has yet proven ownership of the strip of land.
Israel's Supreme Court ordered the homes demolished in September 2016, overriding a previous decision of the state, which certified the homes as legal.
In June, the Israeli government said it was "searching for an alternative" to the destruction. Earlier this month, Jewish Home MKs said they were trying to convince the government to prevent or at least postpone the homes' destruction.