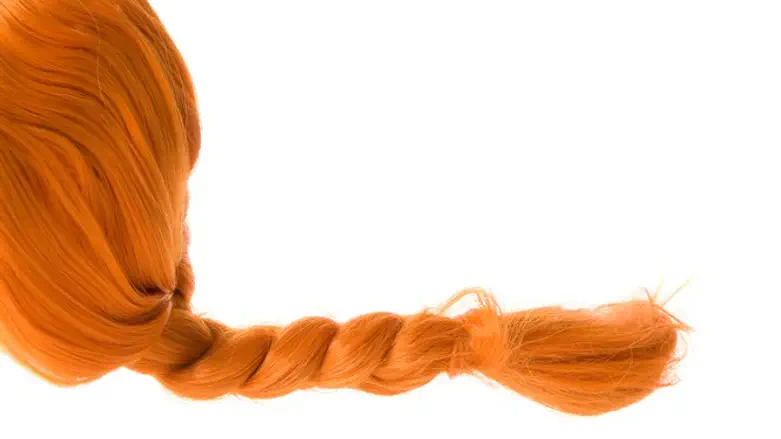 Red braid
iStock
Older versions of the Pippi Langstrumpf (Pippi Longstocking) book entitled Pippi in the South Seas, have been discarded by libraries in the Botkyrka municipality, reports BreitbartNews.
The Botkyrka council denied claims by Swedish investigative journalist Janne Josefsson that libraries are specifically targeting Astrid Lindgren's classic Pippi Langstrumpf books, explaining that getting rid of books is a necessary process "in order for there to be sufficient shelf space."
They stated that they discard books which are "worn out", "outdated", or "have not been borrowed for a long time", but admitted to disposing of the Pippi Langstrumpf copies due to "racist" content and replacing them with newer editions without the "racial" phrases.
In a press release, they wrote: "The libraries in the Botkyrka municipality have culled editions of Astrid Lindgren's Pippi in the South Seas where there are obsolete expressions that can be perceived as racist", but Botkyrka Library has also bought the publisher's new 2015 edition of the book where the obsolete expressions have been replaced by more contemporary expressions.
The new edition of the book replaced the phrase "king of the Negroes" or "Negro king" – in reference to Pippi's father, whom Pippi and her friends find in the Canny Canny Islands after his mysterious disappearance – with "king of the South Seas" or "South Sea king".
The Pippi Langstrumpf series has also been condemned in the past for using "colonial racist stereotypes" by a German theologian, who described one scene in "Pippi in the South Seas" where black children throw themselves onto the sand before white children.
"The culled specimens of 'Pippi in the South Seas' have been discarded and handled according to the same routines as all other obsolete books", said the local authority.
Janne Josefsson first raised the issue on Swedish radio, claiming that Botkyrka have been burning original versions of Lindgren's book, evoking memories of the Nazis..
"There's something in me that says, wait a second now, are we really going to let these things disappear? Shouldn't they be allowed to survive so that I can tell my child that this is how they talked in those days?" he told Swedish tabloid Expressen.
Josefsson believes the eradication of the 1948 copies of the book, which focuses on the misadventures and experiences of Pippi Langstrumpf, a young tomboy recognizable for her red hair and pigtails, was for ideological reasons.
"They try to deter this [debate] by saying, they do this with all the books that go out, but here it's for ideological reasons – it is because Botkyrka has something called 'intercultural policy'," he said.
When approached by Breitbart London, operations manager at Botkyrka Library, Anja Dahlstedt, was unable to confirm whether the books were being burned.
She said: "All books that are sorted at the libraries of Botkyrka are either put up for sale for everyone to buy or thrown away according to ordinary waste disposal routines.
"I cannot answer to how our recycling company SRV handle books when it comes to recycling.
"We have six libraries in Botkyrka municipality and we have handled the book Pippi i Soderhavet [Pippi in the South Seas] in the same way in all our libraries."
This is not the first case of a book being banned for having what is perceived as racist content.
Earlier this year a library in Stockholm refused to stock a book on immigration by economist Tino Sanandaji, claiming it "supported racism."
Elsewhere, a school in Virginia in the USA banned a classic work of America's heritage – The Adventures of Huckleberry Finn by Mark Twain – because it included "racial slurs." The same school also banned the internationally-acclaimed classic To Kill a Mockingbird by Harper Lee for containing racial content and profanity.