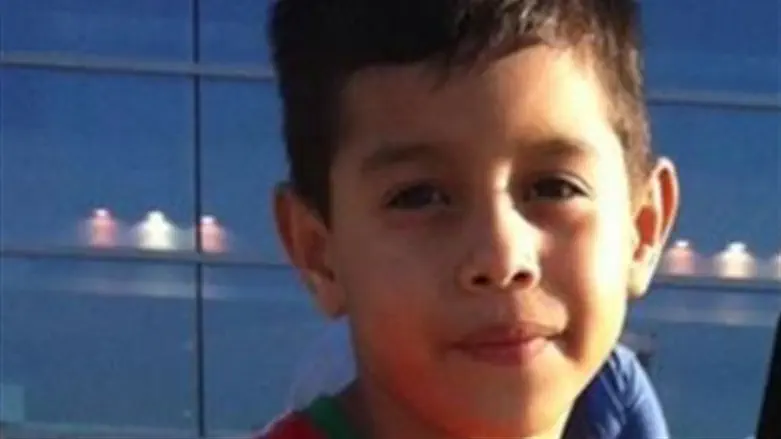 Yaakov Ben Shimon
published with permission of the family
Video footage of the drowning death of a nine year old boy in a swimming pool in the Beit Yatziv compound in Be'er Sheva was released Monday.
Channel 10 he footage of the death of Yaakov Ben Shimon was published with the permission of Yakov's parents, who hope to prevent future drownings through the lessons learned from the tragedy.
The footage showed Yaakov playing with his friend in the deep end of the pool when he seems to become tired.
Yaakov's body lay at the bottom pool for about five minutes, with none of the dozens of bathers noticing that the child had drowned.
As the drowning occurs, the two lifeguards can be seen conversing with bathers at the side of the pool and not paying attention to the situation in the pool.
Eventually several bathers noticed Yaakov's body and removed him from the pool. One of the lifeguards can be seen in the video walking by the attempted rescue, seemingly oblivious to what was happening right next to him.
The lifeguards were released to house arrest by the presiding judge. The judge criticized the police's handling of the case and stated that one of the lifeguards had a flawless 30 year career.