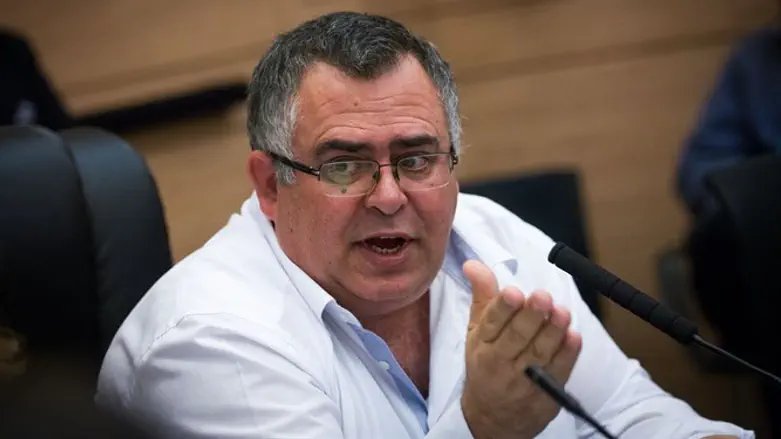 David Bitan
Flash 90
Coalition Chairman MK David Bitan (Likud) said that Prime Minister Binyamin Netanyahu is not planning to resign even if he is indicted following a police investigation into his case.
In a conversation with reporters, Bitan said that contrary to what was claimed in the media, Netanyahu was not suspected nor is he being investigated in the submarines affair (File 3000) or the Bezeq affair.
The coalition chairman also responded to reports that the State Prosecutor's Office is in advanced negotiations with Miki Ganor, the mediator in the submarine deal, to turn him into a state witness in the affair.
"If they are looking for a state witness, they probably do not have anything," MK Bitan said.
MK Bitan also announced that the Nationality Law will not be put to a vote today, and apparently will not reach a vote until the end of the summer session on July 30.
"The Nationality Law will not come up because it should be accompanied by an academic discussion, and also because of the Knesset's legal advisor's reservations," Bitan said, explaining that Knesset Legal Advisor Eyal Yinon opposes passing a Basic Law hastily.