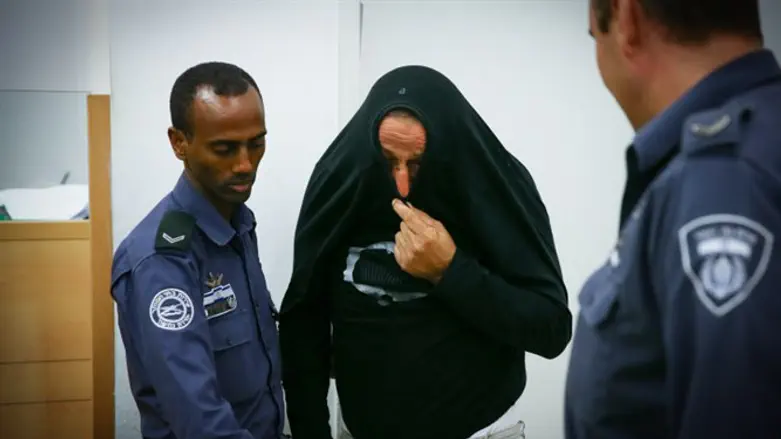 Sami Kara, Christian Arab who allegedly murdered his daughter over her affair with Muslim
FLASH90
A 59-year old resident of Ramle was indicted on murder charges in a Lod court Sunday for the death of his 18-year old daughter in June.
According to the indictment, Sami Kara, a Christian Arab living in the central Israeli city, stabbed his daughter, Henriette, to death last month following a confrontation over her plans to elope with her Muslim boyfriend.
Both Sami Kara and his wife strongly opposed their daughter's relationship with the boyfriend, whose identity has not been revealed. The young man apparently was in custody until recently, though the details of his arrest or imprisonment have not been released.
At one point, Henriette declared her intention to convert to Islam, in order to marry her boyfriend. She eventually left her parent's Ramle home, living with friends and her boyfriend's family.
Last month, Henriette's uncle found her at her boyfriend's mother's home. The uncle confronted her, demanding that she return home, and destroyed her cell phone. After he informed Sami Kara of his daughter's location, the suspect arrived and began to threaten and physically assault his daughter.
Police responded to the incident, prompting the father to leave.
On June 12th, word reached the suspect that Henriette's boyfriend would be released soon, and that she planned to convert to Islam and elope with him as soon as he was out of custody.
Sami Kara then confronted his daughter, and according to the indictment, stabbed her during the confrontation with a knife he had brought with him.
Henriette's remains were found on June 13th, and emergency medical first responders declared her dead at the scene.