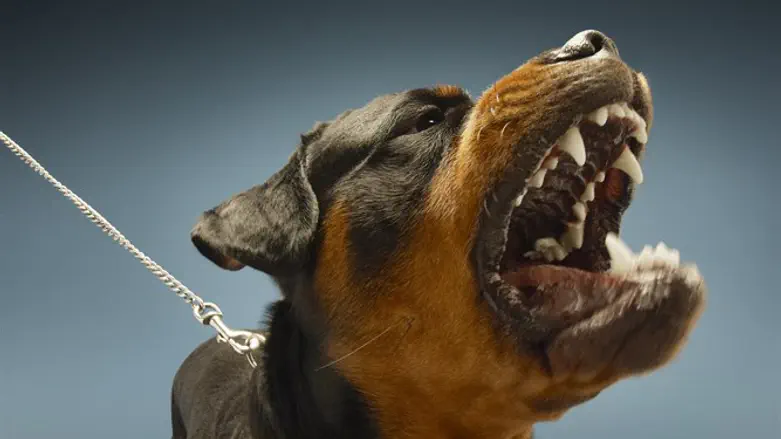 Dog (illustration)
istock
Rabbis in Beit Shemesh have today published a statement permitting shooting feral dogs roaming Beit Shemesh at night.

"The Torah giants were adamantly against hunting animals, and established that it is not the way of merciful Jews. However, where there is a conflict between human life and the suffering and death of animals, the Torah of Israel prefers the life of man, who was created in the image of God," read the statement, which was signed by a number of rabbis from the local national religious community.
The rabbis praised the Beit Shemesh municipality for its decision in the matter, saying, "We congratulate the municipality and the authorities acting decisively to neutralize the immediate threat to the lives of the residents, as well as for examining alternatives in which there is no contradiction between human life and the lives of animals."

The phenomenon of stray dogs in Beit Shemesh became dangerous after residents found themselves attacked by dogs late at night.
This week, the wife of the Prime Minister Sara Netanyahu turned to Minister of Agriculture Uri Ariel and urged him to act against the municipality's intentions. In response, Mayor Moshe Abutbul criticized her and called on her to retract her statements. "I call on Sarah Netanyahu to retract her statements. This is not her civilized dog, these are wild dogs that do not allow anyone to approach them."