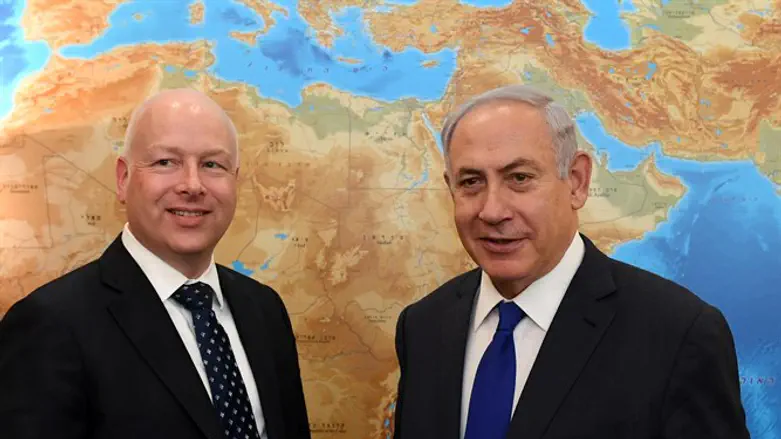 Netanyahu and Greenblatt
Haim Zach / GPO
The Prime Minister's Office denied reports Wednesday by Arab media outlets that Israel has agreed to slow the pace of Jewish construction in Judea and Samaria during negotiations with the Palestinian Authority.
The Al Hayat Arabic daily had claimed that following talks between White House special envoy Jason Greenblatt and senior Israeli and Palestinian Authority leaders, the Trump administration had secured backing for new final status agreement talks – including assurances from Israel that construction in Judea and Samaria would be slowed during negotiations with the PA.
The paper also claimed that President Trump will formally announce the resumption of direct talks between Israel and the PA, which the White house will be completed within one to two years.
On Monday, Greenblatt returned to Israel for his sixth round of talks with Israeli and PA officials. Greenblatt met with PA officials Tuesday evening in Jerusalem, accompanied by US Ambassador to Israel David Friedman.
Greenblatt is scheduled to meet with Prime Minister Netanyahu on Wednesday, as the Trump administration prepares for a regional peace summit, tentatively scheduled for September.