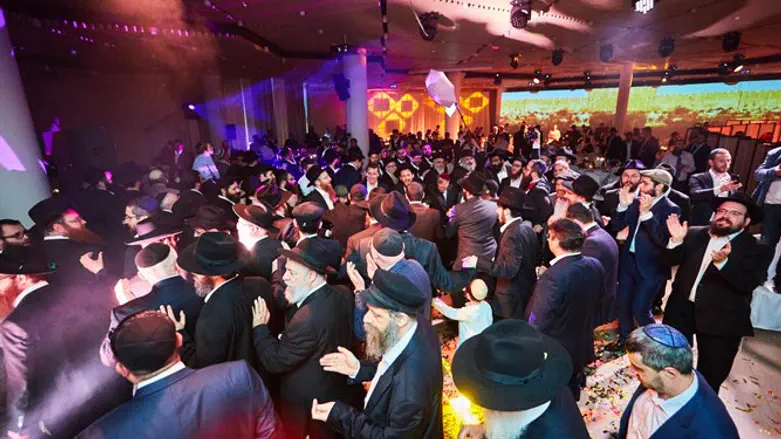 Presenting the "tefillin bank" initiative
Levi Nazarov
Jewish Moscow presented this week an innovative "tefillin bank" which would provide new, top-of-the-line tefillin for any Jew who did not have his own pair.
The initiative was presented during the celebrations following the marriage of Russian Chief Rabbi Berel Lazar's son.
The "tefillin bank" project follows a similar, successful, "mezuzah project," during which Moscow's Chabad emissaries attempted to ensure every Jewish home had a mezuzah.
"Since we started our mezuzah project, thousands of Moscow homes have received a free mezuzah," Rabbi Lazar said. "Many times, after we placed the mezuzah, the family began to keep additional mitzvot (Torah commandments) and to study Torah."
At the initiative's kickoff, three pairs of tefillin were presented to Jewish youths who had recently begun wearing tefillin but were forced to borrow since they did not have their own. Now, they will be able to wear tefillin each day without help from anyone else.