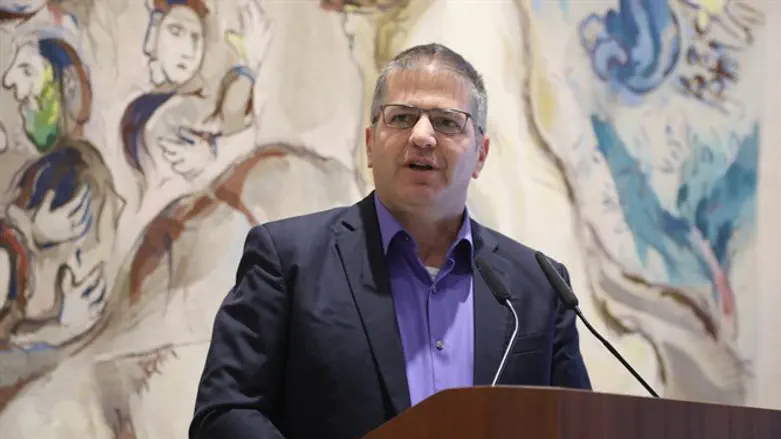 Yoav Kish
Knesset speaker
Arutz Sheva discovered that MK Amir Ohana (Likud) was appointed to serve as the head of the Knesset's Constitution Committee for the Legislation of the Nationality Law.
According to the information told to Arutz Sheva, Kish, who heads the Eretz Israel Lobby in the Knesset and is one of two MKs who worked to advance the "Beit El Law," was in line to head the committee.
Israeli Prime Minister Binyamin Netanyahu decided at the last minute not to approve Kish's appointment to the committee, since he was working on legislating the Beit El Law, which Netanyahu had to threaten to knock down.
"MK Yoav Kish is paying for his demand that the government pass the Beit El Law," a Likud source told Arutz Sheva on Monday.
The Beit El Law would have required Netanyahu to keep his five-year-old promise to build 300 homes in Beit El.
Despite Netanyahu's threat, he was not forced to veto the law, and was able to simply remove it from the agenda.