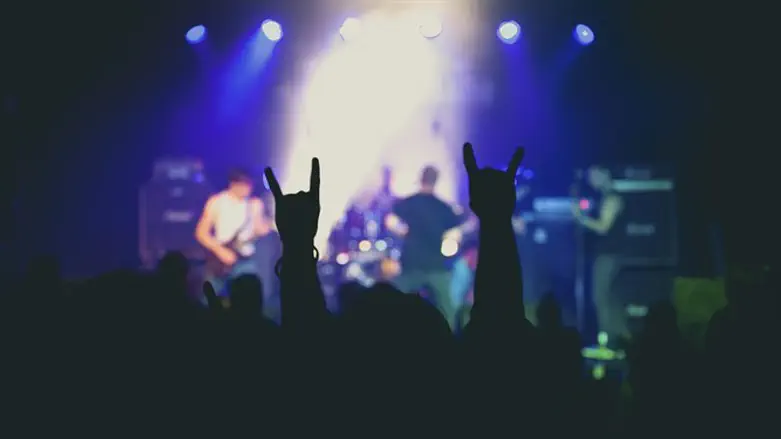 Concert (illustration)
iStock
Popular music band Green Day came under fire for continuing a performance after a stuntman fell to his death in front of the gathered crowd, The Sun reported.
Spaniard Pedro Aunion Monroy, 42, plunged to his death in front of the 35,000 people who had gathered to see the band perform at the Mad Cool music festival in Madrid on Friday.
The band came out and performed as if nothing had happened following the tragedy.
Fans of Green Day slammed the band for the insensitivity of the performance and for "ignoring" the death. One fan wrote that he was "ashamed" of Green Day.
Another fan said that he would never support the band again. "I watched the guy fall and can't believe no one said anything. I will never return to Mad Cool or Greenday."
Green Day Frontman Billie Joe Armstrong insisted that the band did not ignore Monroy's death, they didn't know about it. He said band members had not been made aware of the tragedy before coming on-stage.
"Green Day did not hear about the accident until after our show was over. We didn't even know there was an acrobat performance at all," Armstrong wrote on Green Day's website.
"We were in a back stage compound about a half mile away from the main festival stage.
He added: "I don't know why the authorities chose not to tell us about the accident before our concert. All we know is what was said after our concert. This has never happened in the 30 years Green Day have been performing live."
Armstrong said that the band would have acted differently if they had been made aware of the tragedy. "If we had known prior to our performance we most likely would not have played at all. We are not heartless people. The safety and well being at any of our concerts absolutely comes first."
"What happened to Pedro is unthinkable."