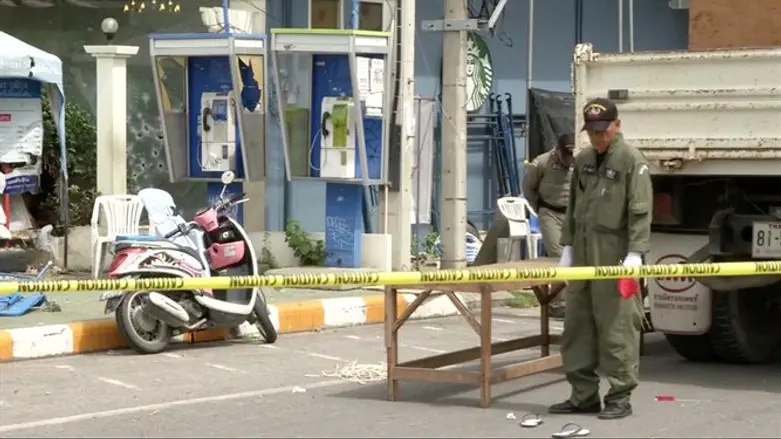 Thailand
Reuters
The Thailand military on Saturday raided Israeli businesses and arrested Israeli business owner Nati Hadad, who runs the Koh Samui Search and Rescue Medical Center.
According to reports, Thai soldiers found several weapons - including guns and ammunition - during a search of Hadad's clinic.
The soldiers also raided the local Chabad House.
On Saturday, Hadad's brother Eliran published a video on the business' Facebook page asking the public for help.
"Nati was arrested because people are trying to slander his name, and it's not the first time," the post read. "He's been living in Koh Samui for seven years, volunteering to help people in Thailand during their times of suffering. He's not doing anything illegal."
"Nati needs your help. If we can't come up with 100,000 shekels, he'll be transferred to a Thai jail, bound hand and foot. His Zoza Bar was supposed to celebrate its official reopening, and there's a clear connection between the bar and when Nati was arrested."