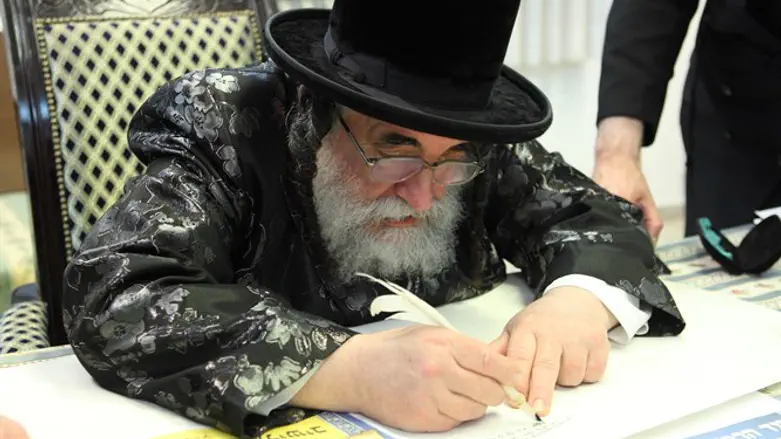 The Vizhnitzer Rebbe
Yaakov Naumi/Flash90
The Vizhnitz hasidic sect is in a tizzy after discovering that dozens of falafels and other hot foods were sent in the past few days to the home of their rebbe, Rabbi Yisrael Hager, who lives in the Kiryat Vizhnitz section of Bnei Brak.
It is not known who sent the food, but the hasidim assume it is someone who wishes to disturb him.
The anonymous sender also sent the Vizhnitzer Rebbe dozens of air conditioning technicians and other handymen, who arrived at his house only to receive an apology for a false call.
Rabbi Hager refused to tell his followers about the disruptions, paid for the food delivered, and distributed it among needy families.
A few days ago, Vizhnitz hasidim found out about the incidents when one of them met a falafel deliveryman at the entrance to his rebbe's building. The hasid asked why the deliveryman was at the building and was told, "Someone ordered 100 falafels for an event celebrating a new Torah scroll."
There was no such celebration that day.
Vizhnitz hasidim are trying to pinpoint potential culprits and are debating how they should react to the events.