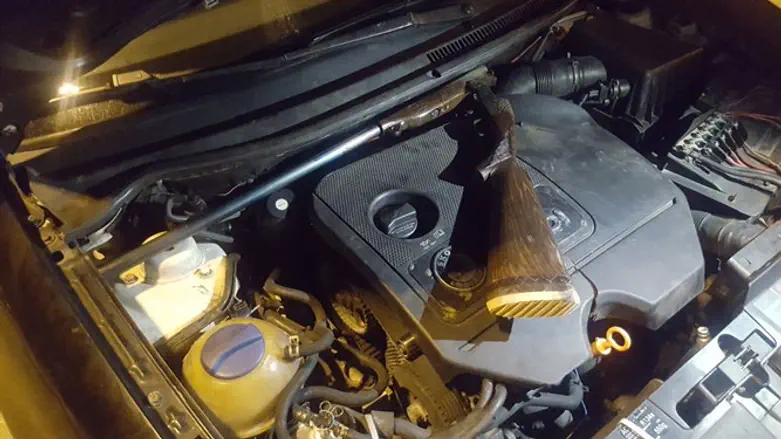 Gun found under car hood
Police Spokesperson
IDF forces operating in the Arab village of Kalandia north of Jerusalem early Wednesday morning were attacked by residents, who rioted and hurled stones at soldiers. Army units responded with crowd dispersal techniques.
During the riots, an army officer was injured when a stun grenade he was about to throw detonated in his hand. The officer was evacuated to a Jerusalem hospital and has been listed in light condition.
In a separate incident overnight, Border Police officers stationed at the Tapuach Junction checkpoint near Kfar Tapuach in Samaria arrested two Arabs after a hunting rifle was found concealed underneath the hood of their car.
The officers found the gun during a routine inspection of the car. The two suspects are residents of a village near the Palestinian Authority-controlled city of Shechem, north of Tapuach. One of the two is in his 20s, the other suspect is a minor.
In the south Hevron Hills area, IDF forces captured an Arab terrorist from the village of Yatta who was in possession of six Molotov cocktails.