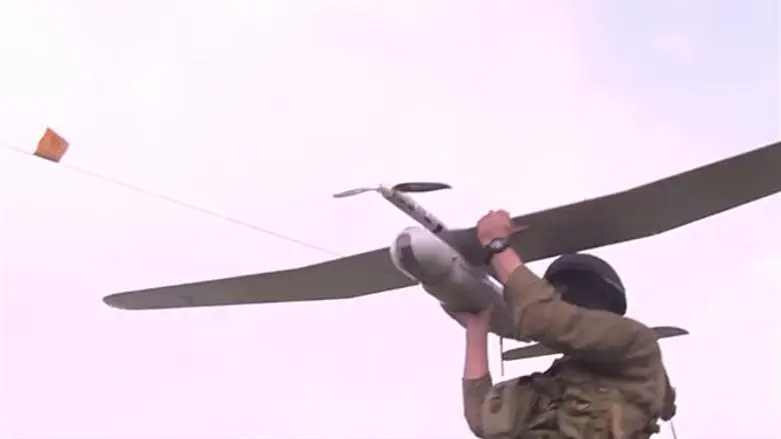 Sky Rider drone
IDF Spokesperson's Unit
An Israeli "Sky Rider" drone crashed in southern Gaza on Monday night.
The circumstances of the incident are being investigated, but military sources noted that there is no fear that any sensitive information was leaked.
In a similar incident last week, a "Sky Rider" drone crashed in the Bethlehem area.
The drone was recovered by IDF forces who searched the area.
In this incident, as well, no sensitive information was lost or compromised.