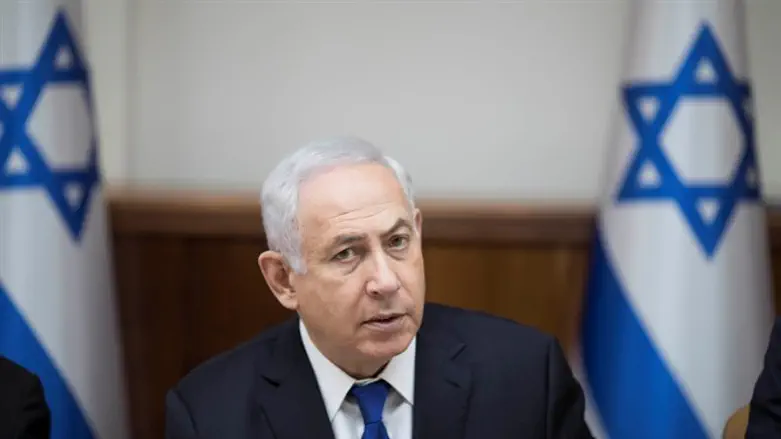 Binyamin Netanyahu
Reuters
Prime Minister Netanyahu used a short while ago his veto power to prevent a vote in the Law Committee on MK Shuli Moalem's "Jerusalem Bill" which is supported by the Jewish Home faction.
Netanyahu used his veto after Education Minister Naftali Bennett refused to condition passage of the bill in the committee on the ability of the Prime Minister to veto the bill's continued advancement.
The blocked bill sought to establish that any relinquishing of parts of Jerusalem in a future peace agreement would require the approval of a special majority of 80 Knesset members.
The Jewish Home faction said in response: "5 minutes ago, the Prime Minister used his authority to veto the United Jerusalem Bill."
"The bill has, at the moment, been blocked," the Jewish Home party said, and directly attacked the Prime Minister for the development. "Jerusalem is united with action, not with words."
"It is unfortunate to us that narrow political considerations take precedence over the prevention of the division of Jerusalem. We will continue to fight for the passage of this law, and will make every effort to advance the law's passage over the next few days," the party added.