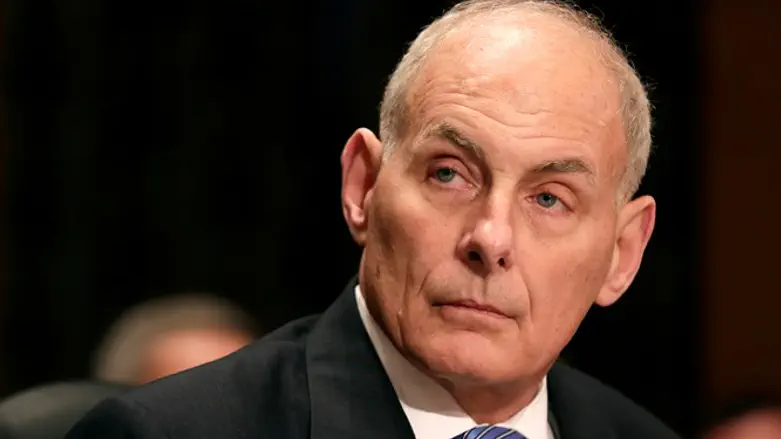 John Kelly
Reuters
U.S. Homeland Security Secretary John Kelly on Wednesday unveiled enhanced security measures for foreign flights arriving in the United States, Reuters reports.
Officials said the move was meant to prevent an expansion in-cabin ban on laptops and other large electronic devices.
"Inaction is not an option," Kelly said, saying he believes airlines will comply with the new screening, while noting the measures are not the last step to tighten security.
As part of the new measures, U.S. officials are requiring enhanced screening of personal electronic devices, passengers and explosive detection for the roughly 2,000 commercial flights arriving daily in the United States from 280 airports in 105 countries.
The U.S. already has a ban in place on electronic devices bigger than mobile phones on direct flights from 10 airports in seven Middle Eastern countries and Turkey. Recent reports indicated it had been considering expanding the ban to include European flights as well, but that decision has not yet been made.
European and U.S. officials told Reuters that airlines have 21 days to put in place increased explosive screening and have 120 days to comply with other security measures, including enhanced screening of airline passengers.
Reuters reported earlier that U.S. officials had suggested enhancements, including explosive trace detection screening, increased vetting of airport staff and additional detection dogs.
The United States first imposed the restrictions on laptops in March, amid fears that a concealed bomb could be installed in electronic devices taken aboard aircraft. Britain quickly followed suit with a similar set of restrictions.