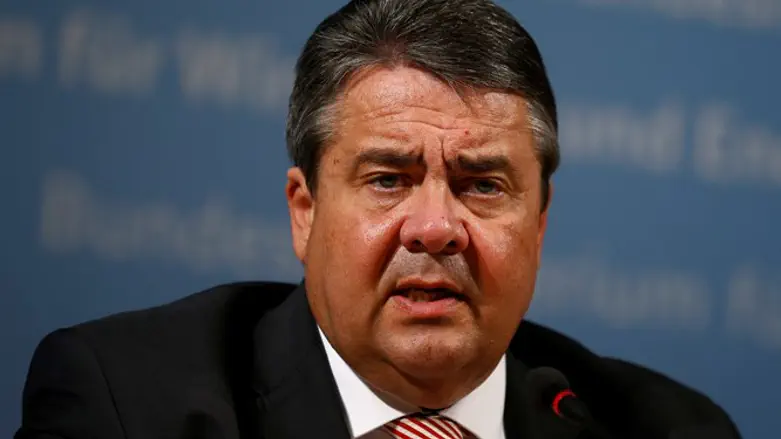 Sigmar Gabriel
Reuters
Iran and Germany remain "worlds apart" on Israel's right to exist, German Foreign Minister Sigmar Gabriel said Tuesday, according to Reuters.
Gabriel's comments came following a meeting in Berlin with visiting Iranian Foreign Minister Mohammad Javad Zarif.
Israel's right to exist is "non-negotiable", said Gabriel, who added that while Iran does not agree with that stance, he and Zarif had open discussions about that issue and many others.
This is not the first time that Gabriel has called on Iran to recognize Israel. In September of 2016, ahead of a visit to Tehran, Gabriel said Iran could only have normal, friendly relations with Germany when it accepted the right of Israel to exist.
Following those remarks, Zarif and Iranian Parliament Speaker Ali Larijani both cancelled meetings with Gabriel.
Gabriel made similar remarks during a previous visit to Iran, when he said that "questioning [Israel's] right to existence is something that we Germans cannot accept."
Tuesday's meeting between Gabriel and Zarif also dealt with the 2015 nuclear agreement in which major powers lifted international sanctions against Iran in return for curbs on its nuclear program.
Gabriel argued that the agreement had helped avert military conflict and added that Germany and Europe would resist any efforts to cancel it.
He also said that Iranian President Hassan Rouhani was trying to make Iran more attractive to foreign investors as part of a broad effort to improve the lives of the Iranian people.