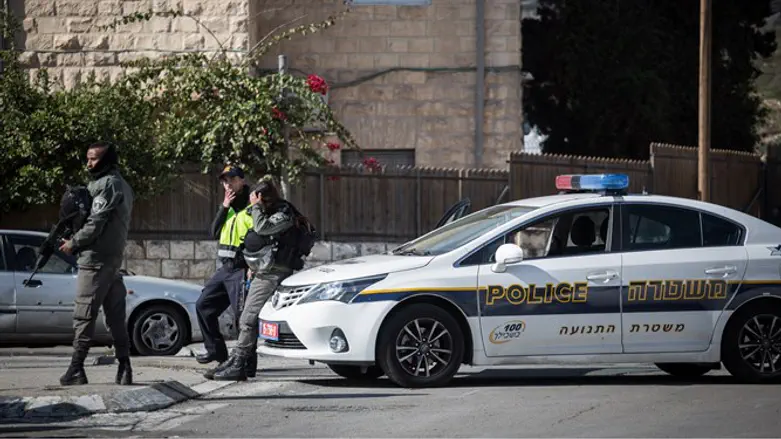 Police vehicle in Jerusalem (illustration)
Hadas Parush/Flash 90
Five haredi extremists were arrested on Monday evening in the Mea Shearim neighborhood of Jerusalem, following planned police activities against the recent phenomenon of incitement against and assaults on uniformed men.
The arrests occurred after residents of the neighborhood saw policemen disguised as haredi soldiers, gathered around them and shouted at them while trying to prevent the continuation of the police operation.
As police officers arrested the five haredi suspects, a crowd gathered around the policemen and threw objects and eggs at them. There were no injuries.
The police said that "in the last week alone, uniformed soldiers who prayed in a synagogue and who got off a bus in the same neighborhood were attacked by haredim."
"The planned and initiated activity will continue as long as it is necessary so that every uniformed person can walk freely without fear of injury and assault," they added.