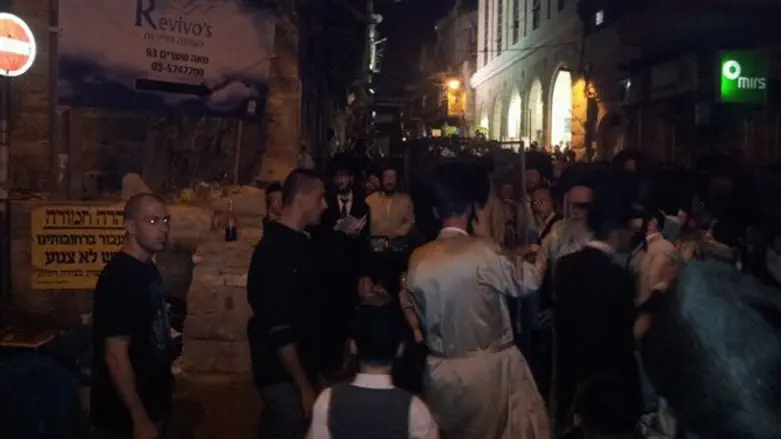 Clashes in Mea Shearim (archive)
Shmuel Ben Yishai, Hadashot 24
A bus that was traveling on Sunday evening in the Mea Shearim neighborhood of Jerusalem was forced to stop mid-trip following a malfunction in its engine.
The passengers of the bus, among them three uniformed IDF soldiers, stepped off the bus and stood on the street as the bus was being repaired. At this stage, dozens of haredi Jews surrounded the soldiers and began shouting at them.
Police cars and Special Patrol units arrived at the scene and dispersed the extremists who tried to block the bus.
The policemen assisted in helping the bus move along, and were attacked by rocks and other objects that were thrown at them. Ultimately all passengers, including the soldiers, were rescued unharmed.