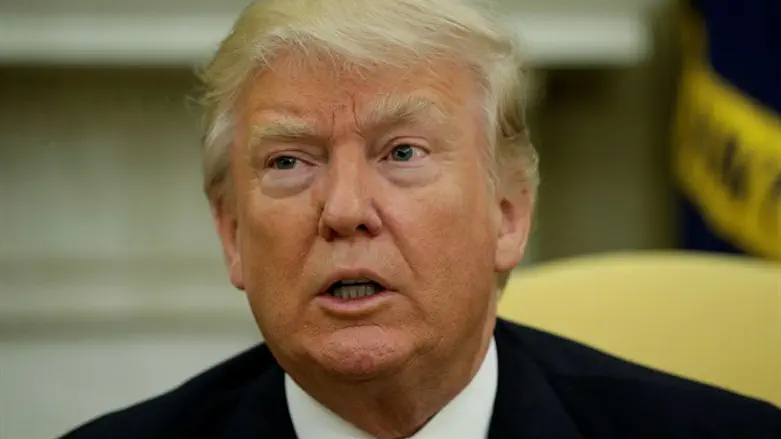 Donald Trump
Reuters
US President Donald Trump is reportedly considering a "Camp David-like" summit similar in style to the Camp David peace talks held between Israeli Prime Minister Menachem Begin and Egyptian President Anwar Sadat under the auspices of US President Jimmy Carter in 1978.
According to Fox News, Trump is considering holding talks for reconciliation between Qatar and the Sunni Arab states that have cut diplomatic and commercial ties with the country as of late, in an attempt to unite those countries in the fight against the "crisis of Islamic extremism."
Five Sunni states, including Saudi Arabia, Egypt, the United Arab Emirates, and Bahrain, cut off all diplomatic contact with Qatar earlier this month, accusing the Gulf state of supporting terrorist organizations. The nations were also angered by Qatar's relationship with Shiite regional rival Iran.
On Thursday, the Sunni countries reportedly presented a list of demands to Qatar as a condition for a resumption of relations; the demands included severing ties with terror organizations and Iran.
A senior White House official told Fox News that "a Camp David moment" is at hand.
"We've seen nothing like this in 40 years, and now the president wants to follow through," the official said.
According to the official, Trump is interested in seeing a change in the behavior of all the countries in question - not just that of Qatar - with respect to their approach to terrorism.
"The president now wants to bring all the key players to Washington," he said. "They need to disavow groups like the [Muslim] Brotherhood for the stability of the Middle East at large. It's not just about Qatari elements funding the Brotherhood but disavowing support for extremism in general," he said.
According to the report, discussions are still underway for the possibility of holding such a meeting. Although a date for such a summit was not confirmed by the White House official, he said that the "iron is still hot" following Trump's speech in Riyadh last month, when the US President called for a united regional front against terrorism.