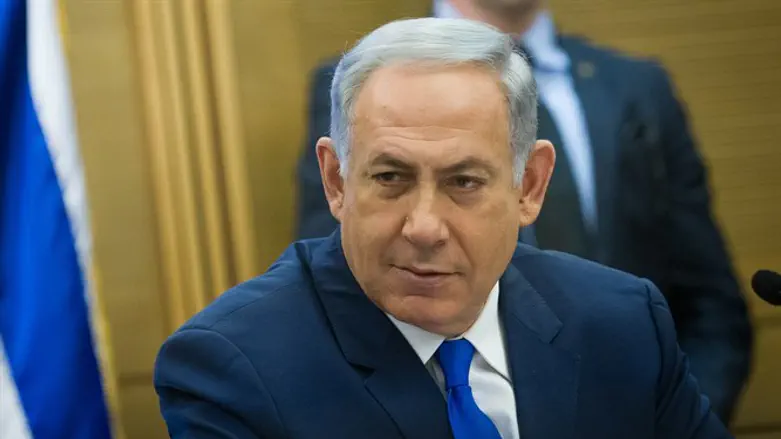 Binyamin Netanyahu
Miriam Alster/Flash 90
Israeli Prime Minister Binyamin Netanyahu spoke about the IDF's attack on Syrian targets.
The Israel Air Force attacked three Syrian targets in response to ten missiles which were fired from Syria and landed in Israel's Golan Heights.
"With the IDF's actions today, we emphasize our policy once more: We will not tolerate sporadic missiles or any kind of spillover. We will respond with force to any missiles which land in our territory," Netanyahu said.
Earlier on Saturday, Defense Minister Avigdor Liberman (Yisrael Beytenu) said, "We do not intend to allow our sovereignty or security to be compromised, even by a war between the Syrian government and rebel forces."
"We will respond with determination and force as we see fit, every time such an incident occurs.. We hold the Assad regime responsible for what happens in Syria. If such incidents continue, Assad's regime will bear the consequences."