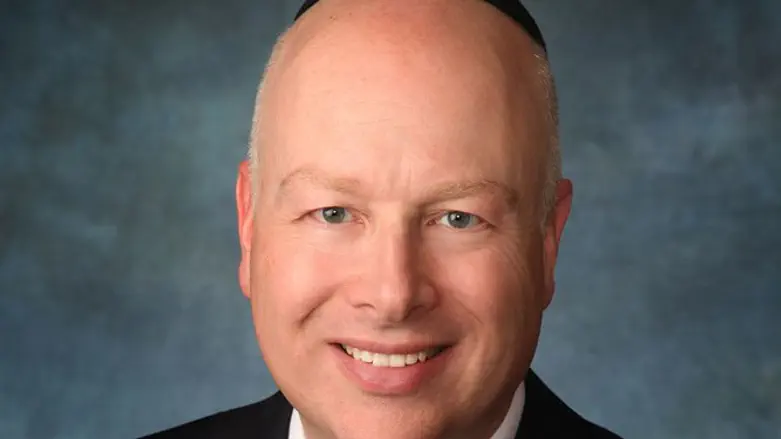 Jason Greenblatt
Self
Jason Greenblatt, President Donald Trump's Special Representative for International Negotiations, met during his visit to Israel this week with the families of Hadar Goldin and Oron Shaul, the IDF soldiers who were killed during the counterterrorism Operation Protective Edge in 2014 and whose bodies are still held by Hamas in Gaza.
In a statement summarizing the meeting, which took place on Wednesday, Greenblatt noted that he met with Goldin's parents and with Shaul's mother and two sisters, "and expressed his continued sympathy for the situation regarding their beloved sons."
Greenblatt "remains outraged at Hamas' inhumane refusal to return Hadar and Oron and supports the families as they continue to seek their sons' return", the statement added.
Trump's envoy also met with Goldin's parents last month, tweeting after the meeting, "Shame on Hamas for their inhumane actions."
The International Committee of the Red Cross (ICRC) recently urged Hamas to comply with its obligations under international humanitarian law and provide an update on the condition of Israeli nationals who went missing in Gaza between July 2014 and 2016.
In addition to Goldin and Shaul, two Israeli citizens, Avraham (Avera) Mengistu and Hisham al-Sayed, are missing in Gaza and are believed to have mental illnesses.