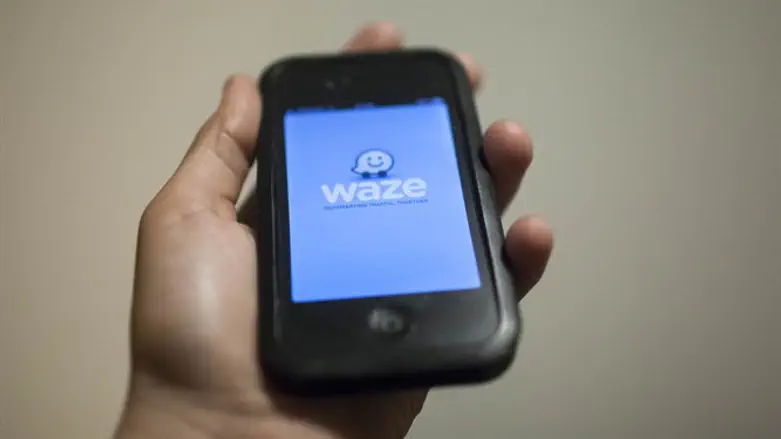 Waze (illustration)
Yonatan Sindel/Flash 90
JTA - Some 12,000 Waze users in Israel have reported incidents of roadkill over the last six months in an effort to help save Israeli wildlife.
Waze, a popular navigation app, partnered with The Society for the Protection of Nature in Israel, or SPNI, to determine which Israeli roads are the most dangerous to the country's wild animals.
A special button on the app allows drivers to report roadkill sightings.
Data was presented to the Knesset Science Committee on Wednesday. The session focused on the subject of using technological tools and methods to assist nature preservation activities and safeguard the environment and Israeli nature.
SPNI determined that Route 2, the coastal highway from Tel Aviv to Haifa, and Route 6, the trans-Israel highway, have the highest number of roadkill incidents, each with more than 700 reported sightings. Route 1, the main Jerusalem-Tel Aviv artery, and Route 443, the alternate highway from Tel Aviv to Jerusalem, had 600 and 500 roadkill incidents, respectively.
Among the animals most often hit by cars are gazelles, porcupines, badgers, turtles, hyenas and otters.