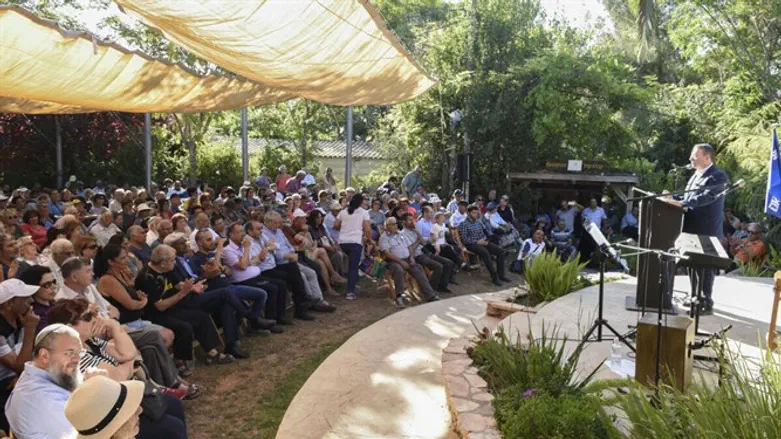 World Likud in ancient Shilo
Revital Toders-Sagir
More than 600 World Likud members from Israel and abroad participated yesterday (Wednesday) in an event marking the 50th anniversary of the Six-Day War and the resumption of Jewish life in Judea and Samaria.
The participants visited many sites in Judea and Samaria, including the prize-winning Tura boutique winery, Tel Shiloh where the ancient Tabernacle was located and other places of interest.The event was attended by MKs Dudi Amsalem and Avraham Negosa, Yesha Council Chairman Avi Roeh and mayors from throughout Judea and Samaria.
World Likud Chairman Yaakov Hagoel reiterated the loyalty of the World Likud members and the people of Israel to the Jewish communities of Judea and Samaria. "We are here, marching in the fields our ancestors marched from, from this place to which we were cruelly exiled and for which we yearned for 2000 years."
"We are here, fifty years after we liberated Judea and Samaria by force of right and by virtue of our natural and historical right. We look stalwartly at the nations of the world and say clearly - we will not move from our homeland."