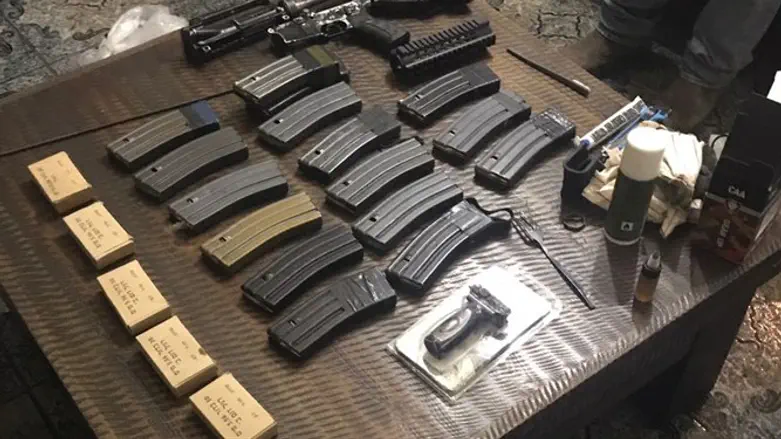 Some of the confiscated weapons
Israel Police
Police foreign press spokesman: border police operations take place on the the north in the Arab village of Daburiyya.
Border Police units searching the area discovered a house in which M-16 cartridges and ammunition were hidden.
The Border Police arrested 2 people suspected of connections to the illegal weapons cache.
Initial investigations showed the weapon as having been stolen from the IDF, and connected to organized crime in Israel's north.
"Police and Border Police operations will continue to take place in all areas, to locate illegal weapons and suspects involved," a spokesperson said.