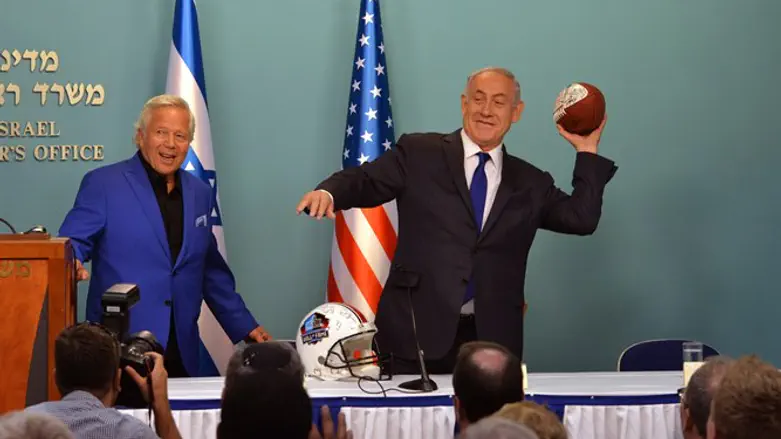 PM trows a football
צילום: קובי גדעון, לע"מ
Prime Minister Binyamin Netanyahu met today (Tuesday) with a delegation of former NFL football players who inducted into the Hall of Fame.
The delegation arrived in Israel at the initiative of Robert Kraft, the owner of the New England Patriots, and included legendary players Joe Montana, Eric Dickerson, Mike Singletary and Joe Green.
Netanyahu spoke to past players about the connection between the game they played in the past and foreign policy.
"You ask, 'what is the policy? You are striving for peace, but you must be strong. If you are not strong, you will never achieve peace and you will live in a state of war and instability," Netanyahu explained.
"I'm sure when you get ready for the games, you do not ask, 'Do I have to be strong, fast and agile?' This is not a question, your game is no different from ours, the only difference is that if we lose, the consequences of a defeat are permanent. We have experienced enough in our history and therefore we can not repeat it."